Each day we overwhelm your brains with the content you've come to love from the Louder with Crowder Dot Com website.
But Facebook is...you know, Facebook. Their algorithm hides our ranting and raving as best it can. The best way to stick it to Zuckerface?
Sign up for the LWC News Blast! Get your favorite right-wing commentary delivered directly to your inbox!
*Sigh* Ellie Kemper Begs Forgiveness of Twitter Users Who Accused Her of Being Racist
June 07, 2021
Twitter users got their panties crammed up their snatch with another faux controversy last week. The target was Ellie Kemper, most commonly known as Kimmy Schmidt and what's her face from The Office. You see, in 1999, Kemper took part in a debutante ball. Then over this past Memorial Day weekend, some schmuck on Twitter decided to be offended by it. It trended with people calling her a KKK princess, even though the organization was formed before the KKK AND African-Americans were invited to join twenty years before Kemper received her crown. The story was complete bunk, but Twitter gonna do what it do.
Kemper stayed silent on the matter until today. When the actress, of course, bent the knee and begged for the forgiveness of people who wrongly smeared her as racist.
When I was 19 years old, I decided to participate in a debutante ball in my hometown. I was not aware of this history at the time, but ignorance is no excuse. I was old enough to have educated myself before getting involved.
Riiiiight. She's blaming herself for not knowing a harmless 1999 decision would be so offensive to 2021 sensitivities. Or that there would be 2021 sensitivities. Which is a nice way of saying "a handful of random idiots on Twitter with the same dumb opinion." Also, it's her fault for not knowing Twitter would be invented years later.
I unequivocally deplore, denounce, and reject white supremacy.
K.
At the same time, I acknowledge that because of my race and my privilege, I am the beneficiary of a system that has dispensed unequal justice and unequal rewards.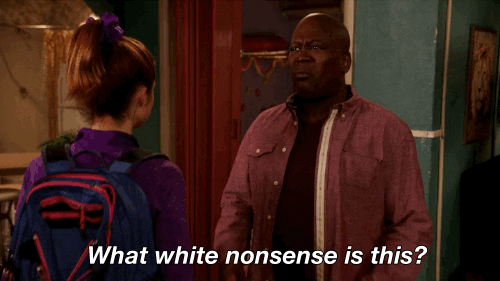 None of the words she just said are applicable here. Maybe, if she got pulled over in her car and launch into a racist tirade against a police officer of color, such an admission of her privilege would mean something.
I realized that a lot of the forces behind the criticism are forces that I've spent my life supporting and agreeing with.
You've spent a lot of your life supporting idiot bloggers?
I want to apologize to the people I've disappointed.
None of them give a shit. They've already moved on to claim another scalp for their collection.
There was zero excuse to validate the criticism of someone winning a contest twenty-two years ago. The proper response would be to tell the idiots who made this story a thing to shut the f*ck up. Kemper is a Hollywood actress so that isn't an option. But simply not saying anything was. Instead, she cowers and begs for forgiveness from the people who pushed the BS narrative.
Nothing she said is going to make people who attacked her change their opinion. It's just going to encourage them to attack someone else knowing they can get away with it.
Looking for a fashionable way to support Louder with Crowder? Get your swag at Crowdershop today!
Floyd Mayweather VS. Logan Paul EXPERT BREAKDOWN! | Louder With Crowderyoutu.be