Each day we overwhelm your brains with the content you've come to love from the Louder with Crowder Dot Com website.
But Facebook is...you know, Facebook. Their algorithm hides our ranting and raving as best it can. The best way to stick it to Zuckerface?
Sign up for the LWC News Blast! Get your favorite right-wing commentary delivered directly to your inbox!
"Don't sit and cry about it:" Elderly woman fights off pantsless intruder with a chair, makes him a snack before cops come
August 03, 2023
I want to self-identify as this woman's grandson. The fact that she would give an intruder a snack after fighting him off with a chair makes me think she is the sweetest old lady you'd ever meet. Though if the situation warranted it, would also cut a bitch.
Marjorie Perkins is an 87-year-old woman living in Maine. Last week, in the middle of the night, she was woken up by an intruder standing over her head threatening to cut her. The first thing she did was get her shoes on.
"I thought to myself, 'If he's going to cut, I'm going to kick.' So I jumped into my shoes."
He pinned her up against the wall, but she was able to grab a chair. So she started swinging. "Thank God I had the chair between us. It would've been worse."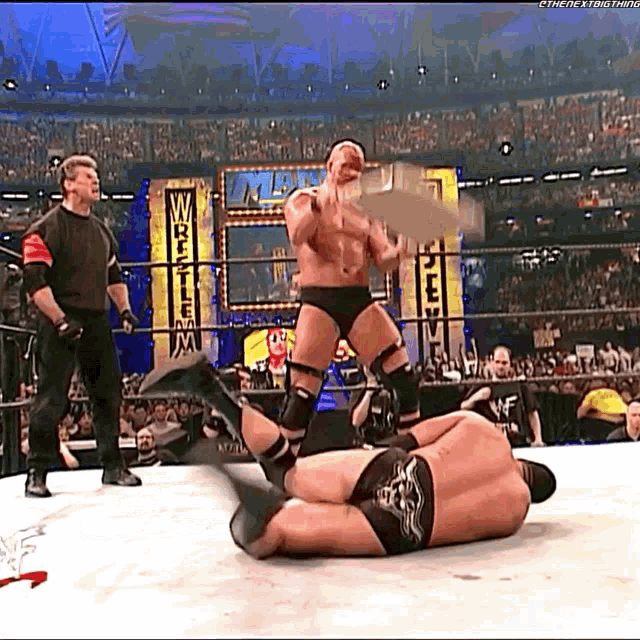 She hit him hard enough that the dude ran away to the kitchen. Then he said he was very hungry. So this woman -- who was woken up in the middle man by a pantless intruder -- gave him a snack. Crackers, peanut butter, and two things on Ensure, and some tangerines.
Still, Marjorie is no one to be trifled with.
"Don't sit and cry about it. Be ready to kick and pick up a chair and hit somebody with it."
You know, you really need to hear her tell the story firsthand.
87-year-old Brunswick woman says she fought off juvenile home intruderwww.youtube.com
The teen left before the police arrived, but they were able to track him down with the help of their trusted police dog. The unnamed 17-year-old assailant is being charged with burglary, criminal threatening, assault and consuming liquor as a minor.
><><><><><><
Brodigan is Grand Poobah of this here website and when he isn't writing words about things enjoys day drinking, pro-wrestling, and country music. You can find him on the Twitter too.
Facebook doesn't want you reading this post or any others lately. Their algorithm hides our stories and shenanigans as best it can. The best way to stick it to Zuckerface? Sign up for our DAILY EMAIL BLASTS! They can't stop us from delivering our content straight to your inbox. Yet.