Each day we overwhelm your brains with the content you've come to love from the Louder with Crowder Dot Com website.
But Facebook is...you know, Facebook. Their algorithm hides our ranting and raving as best it can. The best way to stick it to Zuckerface?
Sign up for the LWC News Blast! Get your favorite right-wing commentary delivered directly to your inbox!
Articles
Uh Oh! Dreamers Turn on Chuck Schumer, Show Up at His House. There's Video...
January 24, 2018
Today just keeps getting worse for Chuck Schumer (see Ben Shapiro on Government Shutdown: Schumer is a Loser). That tends to happen when one is outrageously stupid and wrong. But now Chuck's own are turning against him. Uh oh!
Late this evening, a herd of enraged Dreamers showed up outside the Schumester's house. They're stomping their hooves in anger. Witness them:
If Chuck won't let us Dream, we won't let him sleep! Powerful chorus at @SenSchumer's house demanding a clean… https://t.co/B3PkWtK1C5

— Daniel Altschuler 🦋 (@Daniel Altschuler 🦋) 1516749000.0
Senate Minority Leader Charles Schumer (D-N.Y.) was on the receiving end of a pro-amnesty protest Tuesday night.

A Facebook page advertising an "Our Lives Are On The Line, Chuck" demonstration invited protesters to congregate at Schumer's apartment building along New York City's Prospect Park.

"If Chuck won't let us dream, we won't let him sleep," they chanted, according to video captured by a man at the scene.

Schumer is taking heat from the left after joining a vote to reopen the federal government after a weekend shutdown.
New Yorkers are fed up, @SenSchumer: if you won't let #Dreamers dream, they won't let you sleep! Clean #DreamActNow! https://t.co/GnlzVYU2rN

— Daniel Altschuler 🦋 (@Daniel Altschuler 🦋) 1516750452.0
Of course, the irony here is that Chuckie really went to bat for these folks and, more importantly, their votes. Oh, to be hated by those one fought so hard for (see WATCH: Sarah Huckabee Sanders Spanks Wailing Democrats for Delaying DACA). This is the entitled monster the left has created. Never satisfied.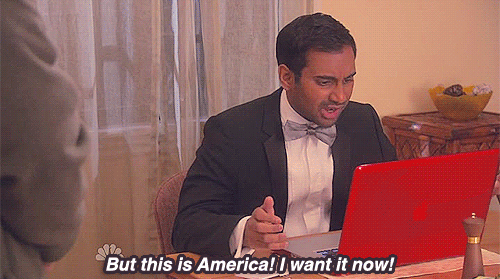 Looks like Chuck won't be getting sleepies anytime soon. Thanks to his precious Dreamers, the space outside his home has turned into a living nightmare. He wanted to keep them planted in America, now they're planted outside his front porch. With megaphones.
Karma.
NOT SUBSCRIBED TO THE PODCAST? FIX THAT! IT'S COMPLETELY FREE ON BOTH ITUNES HERE AND SOUNDCLOUD HERE.