Each day we overwhelm your brains with the content you've come to love from the Louder with Crowder Dot Com website.
But Facebook is...you know, Facebook. Their algorithm hides our ranting and raving as best it can. The best way to stick it to Zuckerface?
Sign up for the LWC News Blast! Get your favorite right-wing commentary delivered directly to your inbox!
Articles
Donald Trump Tweets the Perfect Response to Being Impeached
December 19, 2019
Donald Trump has become only the third president to be impeached in American history. Mayhaps you missed it. You were online Christmas shopping. More concerned about the Wednesday night wrestling wars. Or getting ready to see The Rise of Skywalker. Just so you can bitch about it on the internet. But yes. After promising to do so only two days after he was elected, the left finally got their impeachment. One of the charges is Trump is a giant jerkface abuse of power. The other is "Contempt of Congress." Which, if having contempt of congress is a crime, you'd have to impeach 92% of America.
All eyes now turn to @RealDonaldTrump to get the official response. Or "clap back" as white kids say these days (since it's actually slang from over five years ago). Personally, I think he nailed this one.
I usually don't do the "us vs them" tribalism thing. But it's not like Democrats haven't been open about what this is really about (see WATCH: Democrat Congressman EXPOSES the Real Reason for Impeachment Efforts and Alexandria Ocasio-Cortez Basically Admits Impeachment is About Preventing Trump's Re-election). Democrats don't trust the voters. Left to their own devices, they'll vote for Trump just like they did in 2016. Only moreso, what with the economy and people growing increasingly tired of the left's bullshit.
It's why people have been pushing impeachment since two days after Trump was elected. With a reason why to be filled in later. It's why Nancy Pelosi, after her hearings got panned and public opinion went in the other direction, canceled those hearings. And had to send out a memo to Democrats to please wear black and not act like they were celebrating. To really sell that it was a "somber" moment. That Democrats "didn't want to do."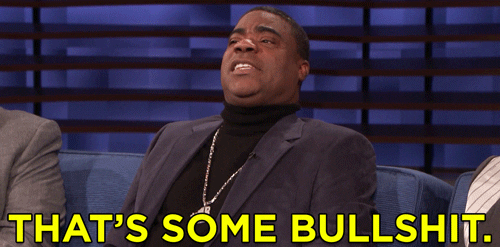 We joke a lot that whenever the left opens their mouth, it's like making an in-kind donation to Trump 2020. The contempt Democrats have shown for voters now could rival the 2 billion in free press the media gave Trump four years ago.