Robert De Niro Gives Sinister Warning to Republicans for Supporting Trump
April 14, 2019
Robert De Niro is steadfast proving himself elite among anti-Trump douchenozzles. Robbie can't resist reminding us fortnightly of his lack of a frontal lobe. Take his latest act of brainless dickery for example. De Niro is warning Republicans the left will not forget their defense of the "criminal" Trump:
"It's pathetic," De Niro said. "You know what's interesting is that Democrats are trying to do the right thing and say, 'We're waiting for justice to come,' and then it doesn't come. Or it will come in a way, Mueller presented it in a way that's up to us and Congress to make, come up with the results, but now it's being barred by Barr. And that's to be seen now what Congress will do and how effective they're going to be."

"I mean the Republicans with Nixon didn't do this, but these Republicans are. And we're not going to forget about them,"
Is that a threat?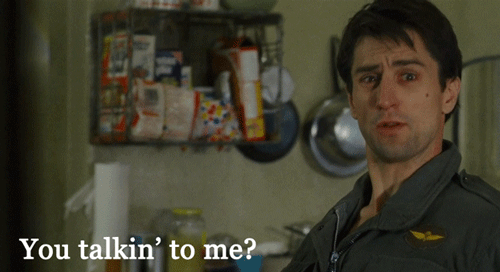 Yeah, little Bobby here totally sounds like the good guy in this scenario. Nothing says moral high ground like striving to toss your political enemies in the klink. Giving ominous warnings to anyone who would dare vote for the "other guy."
"We're not going to forget what you guys did. You stood beside a politician with an R after his name. For that, we will never forgive you. We know where you are and we see where you sleep. Make no mistake, I'm watching you.
It would benefit Bob and his cronies to dispense with the bullhickey and face the truth. When it comes to evidence of Trumpy being a tool of Mother Russia, Mueller's investigation turned up bupkis. Instead of threatening Republicans with retribution, maybe Al Ca-dumbass here should grow up and move on with his life. Though, when it comes to an anti-Trump celebs, methinks that might be asking too much.
On that same note:
NOT SUBSCRIBED TO THE PODCAST? FIX THAT! IT'S COMPLETELY FREE ON BOTH ITUNES HERE AND SOUNDCLOUD HERE.