De Blasio Asked People to Snitch on Social Distancing Violaters. He Got Dick Pics Instead!
April 22, 2020
Most of the COVID-19 news is as if two piles of garbage got together for one filthy night of perverted passion. Welcome to the one beautiful love child from the union of ick. Mayor de Blasio asked his New York City citizens to rat out people violating social distancing decrees by texting photos to a tip line. Well. The internet did what it do. Rather than getting photos of naughty social violators, Billy Boy's tip line was filled with lots of other naughty things with tips.
Photos of extended middle fingers, the mayor dropping the Staten Island groundhog and news coverage of him going to the gym have all been texted to a special tip line that de Blasio announced Saturday, according to screenshots posted on Twitter.
You people of New York City make me proud. But it gets better.
"F–k you!" replied @MorganLSchmidt1, along with a meme showing Adolf Hitler and the words "TO THOSE TURNING IN YOUR NEIGHBORS AND LOCAL BUSINESSES — YOU DID THE REICH THING."
If you've seen a better pun, I don't believe you. That's gold right there.
An NYPD source said that "dick pic" photos of real penises have also been texted to 311, and a caller phoned in a tip that de Blasio was seen performing oral sex on someone "in an alleyway behind a 7-11" early Sunday.
Excuse me for a second.
Ladies and gentleman, we have found the one and only exception to sending unsolicited dick pix. Right here. This is it. Not to your woman, not to a girl you want to be your woman, not to a woman who's peeved you on the socials. The only time it's fine, nay — encouraged — to send a portrait mode shot of your wonder down under is to Nazi-ish mayors or any other leader who is encouraging actual Nazi tactics to fink on your fellow people for living freely in what was once a free country.
Release the kraken.
Part of me feels a little bad encouraging the sending of unsolicited peen photos to de Blasio and other brown-shirted hooligans, but that's a lie. I feel in no ways bad. Keep it going all day and all night long.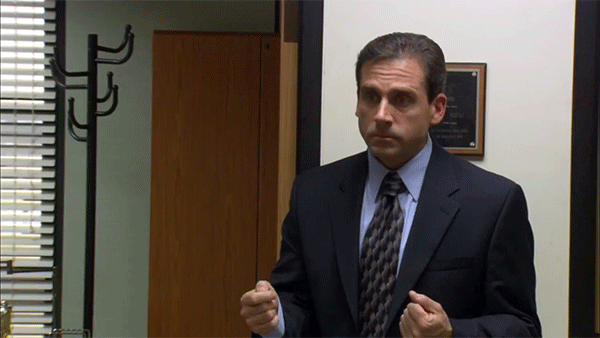 Of course this particular tip line has been forced to shut down, such was the powerful thrust of penis photos, Nazi memes, and general mockery at the mayor's expense. Which he should've seen coming had he spent any time at all on this thing we call the internet.
Well played, New York. You for sure win this round.
Not subscribed to the podcast?Fix that! It's completely free.