Each day we overwhelm your brains with the content you've come to love from the Louder with Crowder Dot Com website.
But Facebook is...you know, Facebook. Their algorithm hides our ranting and raving as best it can. The best way to stick it to Zuckerface?
Sign up for the LWC News Blast! Get your favorite right-wing commentary delivered directly to your inbox!
Politics
Dan Crenshaw Shows Socialism DOESN'T Work in Just One Minute [VIDEO]
February 28, 2020
Should Bernie Sanders get the Democrat nomination, Rep. Dan Crenshaw would be an excellent surrogate to send after him. Crenshaw always has fun dunking on Bernie (see Dan Crenshaw Criticizes Bernie Sanders for Lack of Support on Immigration Solutions and Dan Crenshaw Issues Challenge to Bernie Sanders: Be Honest for a Change). Call me crazy, but I feel this sixty-second video on how socialism doesn't work is directed toward him as well.
Why doesn't socialism work? The answer only takes one minute WATCH 👇 https://t.co/tZWoOJOoDk

— Rep. Dan Crenshaw (@Rep. Dan Crenshaw) 1582758959.0
Socialism doesn't work because it removes human incentive. And we actually need incentives in our lives. ... [Socialism] infringes on their freedoms and makes people do what the government wants them to do for the sake of the commune. It never actually works. It always ends up in despair.
I give this video the Don Henley award for getting right down to the heart of the matter.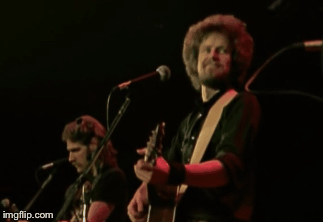 There's a reason all of Sanders' heroes seem to be dictators. His policies rely on a liberal helping of authoritarianism, mixed with a low-information base brainwashed to believe anyone who has more than they do is evil and racist. Which is not to say that I don't think Bernie can win the White House. Honestly, I think it's a coin toss. That's why we need to be making the case against socialism the best way we can, constantly between now and Election Day.