Each day we overwhelm your brains with the content you've come to love from the Louder with Crowder Dot Com website.
But Facebook is...you know, Facebook. Their algorithm hides our ranting and raving as best it can. The best way to stick it to Zuckerface?
Sign up for the LWC News Blast! Get your favorite right-wing commentary delivered directly to your inbox!
Dan Crenshaw Criticizes Bernie Sanders for Lack of Support on Immigration Solutions
June 03, 2019
Bernie Sanders is a cranky old fart who's in desperate need of a clue. Despite all the evidence which shows socialism is a giant suckfest, "The Bern" insists his brand will work. Solely because he puts the word "Democratic" in front of it. Crazy Bernard was complaining on the Twitters about our immigration procedures, calling them inhumane. Despite proposing zero actual solutions.
See for yourself:
900 people were held at a border facility with a maximum capacity of 125, according to the DHS Inspector General.… https://t.co/dSRbSvcBxn

— Bernie Sanders (@Bernie Sanders) 1559325483.0
"Something, something, abolish ICE. Immigration enforcement bad. Evil. No good." Note though how Bernie has zilch in the way of proposals to fix these problems. Our man Dan Crenshaw sure noticed:
Maybe you could start by supporting POTUS request for $4.5 B in humanitarian aid, to include more facilities? May… https://t.co/1lJhg6uDPM

— Dan Crenshaw (@Dan Crenshaw) 1559349649.0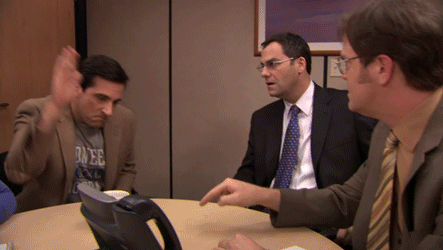 Uh, methinks a nice wall would be number one on the list of solutions to this problem. It'd be kind of hard for illegals to subject themselves to Barry Obama's "inhumane" treatment if they're met with a beautiful slab of concrete when they get here. Lay those bricks and there won't be any more worries about overcrowding. Though, that would mean Trumpy wins, and Comrade Sanders cannot abide such a thing.
Danny-boy is right. Leftists don't actually care about illegals. Unless, of course, we're talking about giving said illegals voting rights. If the left cared about reforming our immigration system, they wouldn't be trying to dismantle it. Like an abortionist at a Planned Parenthood chop shop. Working double-overtime.
Dan Crenshaw can see through the left's bullhickey and he's not about to let them slide. We could use a few more like him cleaning up the swamp. God bless him.
More on Dan:
NOT SUBSCRIBED TO THE PODCAST? FIX THAT! IT'S COMPLETELY FREE ON BOTH ITUNES HERE AND SOUNDCLOUD HERE.