Each day we overwhelm your brains with the content you've come to love from the Louder with Crowder Dot Com website.
But Facebook is...you know, Facebook. Their algorithm hides our ranting and raving as best it can. The best way to stick it to Zuckerface?
Sign up for the LWC News Blast! Get your favorite right-wing commentary delivered directly to your inbox!
LGBT Paraders Tell 'Daily Caller' Conservatives are Threat to Freedom
June 11, 2019
Seeing as it's "Pride Month," members of the LGBTQLTP212453 community are being extra obnoxious. The Daily Caller interviewed a number of demonstrators at a parade, asking them who they viewed as the biggest threat to their rights. As expected, the paraders' responses bordered on mental retardation.
See for yourself:
Attendees said that the police, Republicans, and white straight males posed the biggest threat to gay rights in the country today. Paraders didn't cite radical Islam, proponents of whom, openly condemn homosexuality, or terror related threats such as in the case of the Orlando Pulse night club massacre, which killed 49 people at a gay night club.

The most common response to identifying the biggest threat to gay rights was: President Donald Trump.
Allow me to point out the irony of a massive group of paraders flaunting their sexuality. In the public square. Behaving as if their lives are in danger.
To hear these folks, you'd think the police are rounding up the fancy lads. For to take them to the Republicans' conversion camps. Where Mike Pence is waiting with his battery charger. Ready to force the fabulous to watch Burt Reynolds movies until their wrists become firm.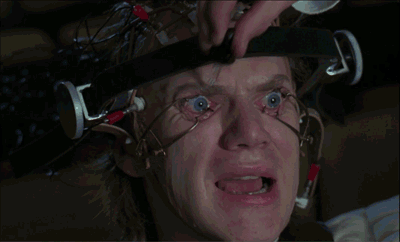 Mainstream Republican "opposition" to LGBT stuff is pretty simple. Forcing Christians to go against their beliefs is a no bueno. Hormone injections for pre-schoolers ain't cool. Minors should not be turned into sex objects. These aren't unreasonable beliefs. Unlike Islamists who, instead of making polite suggestions, punt every fancy lad they meet off the nearest roof.
Let's get real here, gay rights are under no threat in America. We're in the midst of an entire month dedicated to their love of butt stuff and genital mutilation. Where corporations pander for cash show their support through elaborate ad campaigns. Face it, LGBTLMNOPers, you've never been freer.
NOT SUBSCRIBED TO THE PODCAST? FIX THAT! IT'S COMPLETELY FREE ON BOTH ITUNES HERE AND SOUNDCLOUD HERE.