Each day we overwhelm your brains with the content you've come to love from the Louder with Crowder Dot Com website.
But Facebook is...you know, Facebook. Their algorithm hides our ranting and raving as best it can. The best way to stick it to Zuckerface?
Sign up for the LWC News Blast! Get your favorite right-wing commentary delivered directly to your inbox!
Articles
Chris Pine Suggests Trumpers want to go Back to Jim Crow and Slavery
June 09, 2019
File this one under "lefty celeb says stupid lefty thing." In other words, Sunday. Chris Pine was giving an interview wherein he got on the subject of MAGA. His interpretation of the popular slogan only further solidifies him as the least of "The Four Chrises."
Just give a listen to this heaping pile of dumbassery:
Chris Pine weighs in on "Make America Great Again": "What period of history are we talking about? Jim Crow? Slavery… https://t.co/TMJoID5oDC

— Variety (@Variety) 1559923200.0
Actor Chris Pine questioned what time period President Trump referred to in his "Make America Great Again" campaign slogan. Pine weighed in on the line during a talk with Robin Wright released by Variety on Fridayas part of the "Actors on Actors" series.

"This is maybe too political for this, but I always think this idea of 'Make America Great Again' …" Pine began to say before Wright noted that the slogan was often used by former President Reagan. "What period of history are we talking about? Jim Crow? Slavery? Plantation masters?"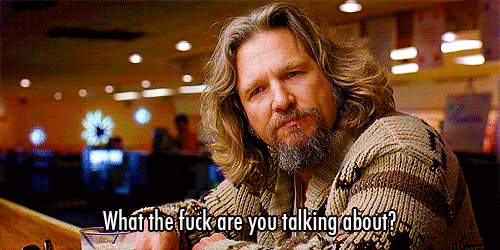 To answer Piney's question, no. Fifty percent of the country is not calling for the U-S-of-A to return to the time of Jim Crow and Kunta Kinte. I'm sure some lefty will get at me in the comments about "this one guy" who's a racist dickweed. He doesn't represent the overwhelming majority of MAGA people.
I can't think of a specific time period I'd like to go back to, but I can tell you it'd be before kiddie drag queens were a thing. Before math was considered a front for white supremacy. Before women's sports were dominated by people with dangles. That'd be good enough for me.
Chris Pine is right, America does have some not-so-great things in its past. Just like every other country in the history of ever. Though, when you look at the direction the left is trying to take us, a return to the "good 'ol days" when "up was up and down was down" sure sounds appealing.