Chris Hayes Claims the Republican Party is 'Segregated'
April 06, 2019
If soy were a person, it would look exactly like Chris Hayes. A weak, effete Pajama Boy doppelgänger. His testosterone paling in comparison to his infinitely manlier counterpart, Rachel Maddow. Typical of a granola-chomping lefty douchenugget, Hayes subscribes to the whole "Republicans are totally racist" narrative.
See for yourself:
Chris Hayes made remarks during a media panel at Reverend Al Sharpton's National Action Network convention, where he called the Republican Party "essentially a segregated entity" but praised their Democratic counterparts for representing "all of the diversity of America."

"So America is a diverse place, it's a place with people from all kinds of different backgrounds and all kinds of different life experiences. On one side, none of that is apparent, and then all of the diversity of America is on the other side."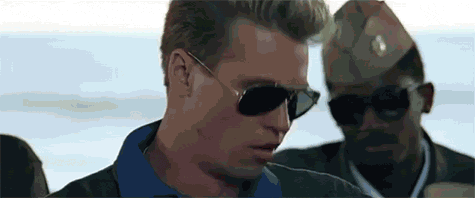 Chrissie here is forgetting the Republicans fought to end slavery. I seem to recall a higher percentage of Republican members of Congress voting in favor of the Civil Rights Act. More importantly, segregation was largely a Democrat thing. So, lefties are in no position to be pulling the "racism is a Republican thing" card.
Ms. Hayes thinks the Democrats run the franchise on diversity. Good luck though finding any diversity of thought on the left. All I see are soy-laden automatons, repeating the same tired lefty talking points ad nauseum. "Orange man bad. Must pick taxpayers' pockets. Big government good."
It's funny to see people on the left trying to talk about segregation. The last time I checked, they were the ones trying to unperson the rest of us out of existence. If anybody in making a move toward separating people, look no further than Christina Hayes and his fellow soy weaklings.
Since we're talking racist lefties:
NOT SUBSCRIBED TO THE PODCAST? FIX THAT! IT'S COMPLETELY FREE ON BOTH ITUNES HERE AND SOUNDCLOUD HERE.