Each day we overwhelm your brains with the content you've come to love from the Louder with Crowder Dot Com website.
But Facebook is...you know, Facebook. Their algorithm hides our ranting and raving as best it can. The best way to stick it to Zuckerface?
Sign up for the LWC News Blast! Get your favorite right-wing commentary delivered directly to your inbox!
Articles
Chelsea Handler Claims Trump Presidency Caused Mental Breakdown
April 07, 2019
Anyone who's done a Google search on Chelsea Handler can tell you she's a certified citizen of Crazytown. Her leftist ramblings make her worthy of an extended stay at a luxurious "retreat" with all the amenities. Including "pillowtop walls."
This is why many will be happy to learn Chelsea is seeking treatment for her chronic Trump Derangement Syndrome:
Comedian Chelsea Handler blamed the 2016 election of Donald Trump for a "midlife identity crisis" that resulted in her seeing a psychiatrist.

"I had to pay a psychiatrist to listen to me bitch about Donald Trump for about the first three weeks," Handler told host Bill Maher. "It was a huge emotional trigger of everything being destabilized and I realized just how spoiled and privileged I had been all my life to realize, to be this upset and this on-a-ten every day and the outrage and the anger, I just wanted to fucking fight people, you know? And I was like, 'I gotta to go see a psychiatrist.'"
"I gotta go see a psychiatrist." Well, it's about time Handler got something right.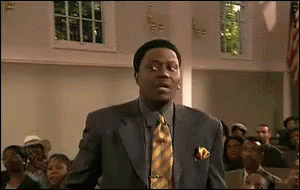 Everyone on the right suffered eight years under our previous dictator president with his Dumbo ears and bike helmet. Though, I don't recall hearing about the presence of a person with a "D" after their name in the Oval Office driving GOPers into therapy.
To her credit, at least Chelsea is seeking out help for her looniness. The first step to not being a psycho hose beast is admitting you're a psycho hose beast. Though, judging from Handler's ramblings throughout the video, she still has a long ways to go before a full recovery.
The left seems unable to hold onto their sanity during the tenure of the Trumpster. Despite all the good things coming about from his reign. Methinks many chill pills are in order for these lefties. Hopefully, after lots of therapy, progressives will realize they can't always get their way and move on with their lives.
Speaking of loony anti-Trump meltdowns:
NOT SUBSCRIBED TO THE PODCAST? FIX THAT! IT'S COMPLETELY FREE ON BOTH ITUNES HERE AND SOUNDCLOUD HERE.