Each day we overwhelm your brains with the content you've come to love from the Louder with Crowder Dot Com website.
But Facebook is...you know, Facebook. Their algorithm hides our ranting and raving as best it can. The best way to stick it to Zuckerface?
Sign up for the LWC News Blast! Get your favorite right-wing commentary delivered directly to your inbox!
Politics
UFC's Bryce Mitchell Unloads on Biden, Pelosi: 'These People Are Profiting off the Downfall of Our Country'
March 09, 2022
Bryce Mitchell is an outspoken fighter in the UFC. "Outspoken" because, when he speaks, he says things that go against the progressive agenda. He was one of the first, I recall, to say "maybe this government lockdown bit has gotten out of hand." Mitchell went viral last week for speaking out about the Ukraine War. Why he was asked about the war at a press conference promoting a fight, no one knows, including Mitchell, who is more concerned with what's going on in his own backyard. It earned him a spot on Tucker Carlson's show.
Tucker wanted Bryce to again chime in on the war. Odd because even Bryce will say he isn't a foreign policy expert. Though, he is an American, and like most Americans, he has other concerns.
These people are trying to destroy our country: UFC fighteryoutu.be
"If me or you did what Nancy Pelosi did and got millions in stocks, we'd go to prison for insider trading, but she does it and she's filthy rich, so their families are getting very greatly compensated while they are taxing us to death, inflation is higher than ever. They closed all of our pipelines and wonder why the price of oil has gone through the roof. These people are trying to destroy our country because they are profiting off the downfall of our country, and if y'all don't see what's going on, you are blinded. [...] We have a lot of problems, and it's going to take a lot of things to fix it."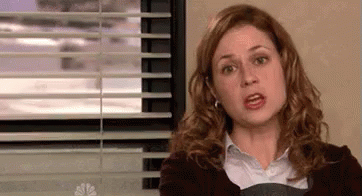 "But Brodigan, who cares what a redneck fighter thinks? He's not an expert."
But fictional question asker, you represent the party of George Takei and Stephen Colbert and the shrill harpies from "The View". Shut up. Unlike the left, we're not running out to make policy based on the opinions of a right-leaning "celebrity." Or a child who has opinions about guns and the environment. That's y'all's thing.
But there are so few famous people who have the stones to speak out for Americans who are to the right of Karl Marx or Rep. AOC. It's refreshing. Bryce Mitchell speaks for most Americans who are looking at their bank accounts and the shuttered stores in their neighborhood then watching the news and our "leaders" and wanting answers. If more "celebrities" had the stones to speak up and speak out, more Americans wouldn't be afraid to do the same.
The Louder with Crowder Dot Com Website is on Instagram now!Follow us at @lwcnewswire and tell a friend!
Crowder TEARS DOWN Biden's Russian Oil Ban LIVE! Great Reset RANT! | Louder With Crowderyoutu.be