Each day we overwhelm your brains with the content you've come to love from the Louder with Crowder Dot Com website.
But Facebook is...you know, Facebook. Their algorithm hides our ranting and raving as best it can. The best way to stick it to Zuckerface?
Sign up for the LWC News Blast! Get your favorite right-wing commentary delivered directly to your inbox!
Liberal Media
Bryan Cranston Encourages Healthy Skepticism of the Media
May 25, 2019
With all the loons running amok in Tinseltown, it's rare to see a celebrity without his head lodged in his rectal cavity. From what we've seen, Bryan Cranston seems to be one of those rarities. So far, at least. Just have a look at him discussing the state of the media:
"Who makes that decision of what you're not going to say? Who decides what's news and what's the important news and you hope that it's altruistic in that decision-making, but sometimes an ideology does, well, 'I believe this is true, so this is what we're going the say,'" he added.

I think — I think you could look at it with a little bit of skepticism and I think that's prudish, you know, prudent, actually, to say that and I think the point of Network is not to — to put yourself in any tribalistic, ideological camp to allow yourself to open up, to receive ideas from all different sources and make up your own mind.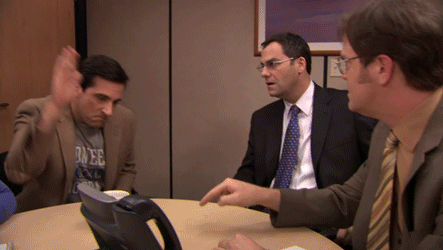 You hear that noise? That's the sound of the one who knocks making perfect sense. So far Bryan Cranston is proving himself to be one of the few in Hollywood whose brain cells exceed the single digits. Many props to Heisenberg.
When you scratch below the surface, Cranston is politely railing against "fake news." His is the same argument Trumpy and many on the right make against the media on the reg, albeit much nicer. The media is giving into their biases and misleading peeps. Which is why we constantly remind them of how sucky they are.
Hollywood could use more people like Bryan. I'd put my money on him not being a MAGA person, but he seems to approach political issues in a sensible manner. As opposed to going nuclear and acting like the mayor of Crazytown.
Speaking of that: