Each day we overwhelm your brains with the content you've come to love from the Louder with Crowder Dot Com website.
But Facebook is...you know, Facebook. Their algorithm hides our ranting and raving as best it can. The best way to stick it to Zuckerface?
Sign up for the LWC News Blast! Get your favorite right-wing commentary delivered directly to your inbox!
Articles
Brian Stelter Guest Says Donald Trump is Using...Mind Control [VIDEO]
November 25, 2019
CNN is the self-professed worldwide leader in news entertainment. Remember, it's either an apple or a banana (see CNN Doubles Down on Fake News/Bananas Analogy and CNN Continues Downward Spiral with Mass Layoffs). And when you aren't sure which is which, there's Brian Stelter. Though, to be fair, Brian Stelter is more the banana hammock or that which goes into a banana hammock, than an apple. He just interviewed someone claiming Donald Trump is using mind control. As in mind control. As in controlling the mind.
So, for me, the issue between an ethical healthy cult, where you're free to think and free to leave, versus a destructive cult. I'm referring to Trump's organization and followership as a destructive cult, where people are being fed propaganda and they're not being encouraged to think for themselves. They're not being encouraged to really explore and look at the details and arrive at their own conclusion. Much of what they're hearing is emotionally driven, loaded words, thought-stopping and thought-terminating-type clichés like "fake news" or "build the wall" or "make America great again."
I don't know about being an apple. But that is definitely bananas. My man is selling a book, so I don't knock the hustle. But this is all two tacos short of a value meal, crazy pants stuff. But here's what Brian Stelter -- remember, CNN's CHIEF MEDIA CORRESPONDENT, whose job it is to explain to us rubes what's real and what's fake -- got out of it.
You say the president is using mind control, but how is that provable?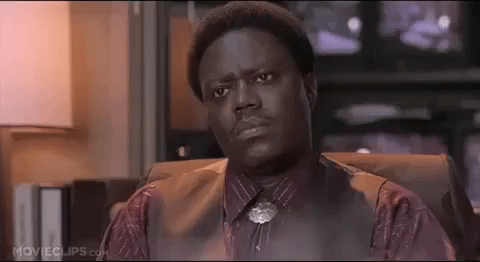 Based on CNN's reporting this doesn't even make sense. They just finished telling us Trump should be impeached because he sloppily asked another country for a quid pro quo against a political opponent. If Donald Trump is such an effective leader he engages in mind control, why not just hypnotize the Ukrainian President? Straight up Jedi mind trick that shit.
You will investigate Joe Biden for me. Hunter Biden is not the droid you're looking for. Also, I don't have small hands. Move along.
Say what you will about Fox News, but at least they aren't accusing Nancy Pelosi or Alexandria Ocasio-Cortez of mind control. They just accuse them of being horrible people. Which, let's face it, they are. Alexandria Ocasio-Cortez is out there saying Donald Trump is putting illegals into concentration camps and might be a white nationalist because he's got a guy in his cabinet who AOC says is a white nationalist. Though the definition of "white nationalism" kind of flitters about.
Then Nancy Pelosi being Nancy Pelosi. You're telling me her saying the impeachment is about patriotism isn't a form of mind control or at least brainwashing?
There's plenty of political news to focus on. There are plenty of politicians who're crazy pants psycho who the American people are entertained by. Alas, CNN is focused on Trump is a Cult Leader who mind controls the MAGA. Next up on CNN: Donald Trump's use of the "okay" hand getsture is subliminal messaging. That he wants a hot dog.