Each day we overwhelm your brains with the content you've come to love from the Louder with Crowder Dot Com website.
But Facebook is...you know, Facebook. Their algorithm hides our ranting and raving as best it can. The best way to stick it to Zuckerface?
Sign up for the LWC News Blast! Get your favorite right-wing commentary delivered directly to your inbox!
For the Content
Watch: Little boy rushes to call 911 from cell phone. No emergency. He just wanted to give the cop a hug.
November 05, 2023
If you've been on the Internet, you know the wheels are coming off the planet. Hopefully, this is the first post you're seeing today. Trust me. I've done a lap. It's all terrible. Everything except for this little boy giving a cop a hug when the cop came to his door. The cop was there because someone called 911 from the house. It was the little boy. Who called 911 so he could hug the cop.
The Florida officer is Deputy Scott Pracht. The boy we'll call Lil' Billy. Lil' Billy's mom was surprised when a police officer showed up at the door. Someone had called 911 from a cellphone, and they had traced it to the house. There was no emergency, so the mom figured it was Lil' Billy, not knowing what 911 was.
Turns out, Lil's Billy did, in fact, know.
"I know what's your phone number — 9-1-1."
But why call 911?
"Well, I wanted to give him a hug."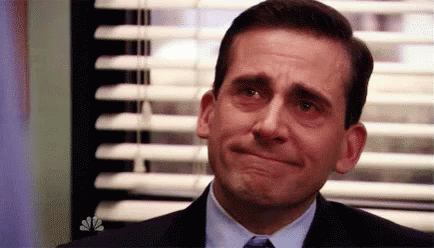 And then, before the mom or the deputy could say anything else... Lil' Billy got his hug!
While the deputy appreciated the hug, he made sure Lil' Billy knew that 911 was for emergencies, like if his mommy or if someone around him was in trouble. Lil' Billy understands now.
The Hillsborough County Sheriff's Office posted the bodycam footage to their Facebook page, and it turned into a heartwarming moment for everyone.
"Handled so well. Beautiful teachable moment."
"Can't be mad at that one! Sometimes ya just need a hug!"
"The kindness shown by everyone involved brings tears to my eyes and warmth to my heart!"
Hillsborough Sheriff Chad Chronister issued a statement that the department deeply appreciated the kindness shown by Lil' Billy. "Our deputies are more than willing to share a hug and spread love to children in our community. However, it's essential for everyone to remember that 911 is a lifeline for emergencies."
><><><><><><
Brodigan is Grand Poobah of this here website and when he isn't writing words about things enjoys day drinking, pro-wrestling, and country music. You can find him on the Twitter too.
Facebook doesn't want you reading this post or any others lately. Their algorithm hides our stories and shenanigans as best it can. The best way to stick it to Zuckerface? Sign up for our DAILY EMAIL BLASTS! They can't stop us from delivering our content straight to your inbox. Yet.