Each day we overwhelm your brains with the content you've come to love from the Louder with Crowder Dot Com website.
But Facebook is...you know, Facebook. Their algorithm hides our ranting and raving as best it can. The best way to stick it to Zuckerface?
Sign up for the LWC News Blast! Get your favorite right-wing commentary delivered directly to your inbox!
Politics
Boston Mayor Attempts Instagram Live Q&A, Discovers the Hard Way How Much Voters Hate Her
February 11, 2022
In my past life, I was a digital/social media consultant for political campaigns. I'd rarely let my clients have access to their passwords. When they wanted to do something new that they read other people were doing, the answer was always no. Tweet and post things on Facebook. That's it. Anything else, and you open yourself up to trolls. My job as social media advocate was to prevent clips like this going viral and making my client look like a nincompoop. Michelle Wu, the Mayor of Boston, thought it would be fun to do an Instagram Live Q&A with voters. It was only then that she realized when you don't screen questions, you find out how much the people hate you.
Her face as the comments scrolled through says it all. Bostonians haven't been this pissed since Tom Brady forgot they existed when he retired.
These comments and questions were brutal:
"Why do you hate kids? Teachers? Cops? Firemen?"
"You discriminate. Period."
"Why are you ruining our great city?"
"Why don't you care about your people?"
"Leave Boston."
The people of Boston had one underlying message for Mayor Wu.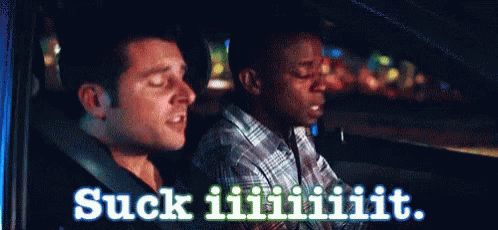 There is a reason why the White House carefully scripts Joe Biden's interviews and only lets him talk to friendly reporters. And President Pudding For Brains still screws things up.
These debacles could be salvageable if the elected official isn't afraid to mix it up. Make fun of a troll's mother. Tell a hater they're the one ruining deez nuts. Just give someone the middle finger. Anything.
The problem is Mayor Wu was expecting stans to tell her how wonderful she is. That's just not the political world we live in any more.
The Louder with Crowder Dot Com Website is on Instagram now!Follow us at @lwcnewswire and tell a friend!
How Comedy as We Know It Is Being DESTROYED | Louder With Crowderyoutu.be