Each day we overwhelm your brains with the content you've come to love from the Louder with Crowder Dot Com website.
But Facebook is...you know, Facebook. Their algorithm hides our ranting and raving as best it can. The best way to stick it to Zuckerface?
Sign up for the LWC News Blast! Get your favorite right-wing commentary delivered directly to your inbox!
Politics
Beto O'Rourke Talks Gun Control, Demonstrates Lack of Knowledge on AR-15s
March 17, 2019
Beto O'Rourke is all the rage right now. He's practically holding the entire news cycle in his floppy hands. During a campaign appearance, Beta went on a rant against the evil AR-15. Typical for a lefty, he made it clear he has no clue what he's talking about.
See for yourself:
Beto O'Rourke: "If you own an AR-15, keep it. Continue to use it responsibly and safely. I just don't think that we… https://t.co/ZfwFrWLF2X

— The Hill (@The Hill) 1552780860.0
We allow people in this country to buy weapons that were designed, engineered, and sold to the United States military for the express purpose of killing people as effectively as possible in as great a number as possible.

An AR-15 gunshot wound, that high-impact high-velocity round, will blow a hole through your back the size of an orange. You will bleed to death before anybody can get to you and save your life because that is exactly what it was designed to do.
Where do I even begin?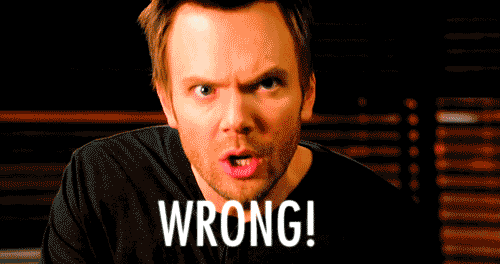 First of all, the military M16/M4s are select-fire rifles. They all have some variation of fully-automatic fire. Civilian rifles pop off one round per pull of the bang switch. Just like every other semi-automatic rifle in the history of ever.
Methinks O'Rourke is also in need of a history lesson. In terms of ballistics, the 5.56/.223 pales in comparison to its predecessor, the mighty 7.62/.308. The military adopted the 5.56 cartridge because an individual soldier could carry more rounds before needing to resupply. Not because the 5.56 is the ultimate killing implement.
Maybe Beto can learn some facts by rolling to a gun range on his skateboard. I think he'll find the AR-15 to not be the monstrous murder machine he's making it out to be. How it's an ergonomic rifle with minimal recoil. Acceptable even for Robert's limp noodle arms. Somebody make this happen.
While we're on the subject:
NOT SUBSCRIBED TO THE PODCAST? FIX THAT! IT'S COMPLETELY FREE ON BOTH ITUNES HERE AND SOUNDCLOUD HERE.