Each day we overwhelm your brains with the content you've come to love from the Louder with Crowder Dot Com website.
But Facebook is...you know, Facebook. Their algorithm hides our ranting and raving as best it can. The best way to stick it to Zuckerface?
Sign up for the LWC News Blast! Get your favorite right-wing commentary delivered directly to your inbox!
2020 Election
Bernie Sanders Raises Wages for Staffers, Cuts Hours to Compensate
July 22, 2019
We've often heard Bernie Sanders rambling about the need to pay workers a minimum of fifteen bucks an hour. The Bern insists there would be no detrimental effects on business by doing so. Well, after a bunch of complaints, he's finally paying his own employees fifteen bucks an hour. Though, there's a catch to this wage increase:
Democrat presidential candidate Bernie Sanders announced this weekend he will cut staffers' hours so that they can effectively be paid a $15-an-hour minimum wage, prompting mockery from critics who say the move is more evidence that Sanders' plan to raise the national minimum wage is hypocritical and would only lead to less work and more unemployment.

The Washington Post first reported last Thursday that Sanders' field staffers were upset that Sanders championed a $15 minimum wage on the campaign trail, and made headlines for railing against major corporations who pay "starvation wages" -- even as his own employees made "poverty wages."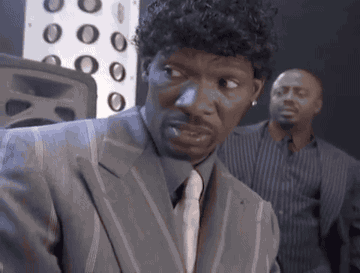 Uh, if you raise wages while simultaneously cutting hours, you nullify the point. It's the same principles as buying ice cream with half the calories and eating twice as much. Though I wouldn't expect economically illiterate lefties to understand such a concept.
Bernie is constantly claiming business owners can afford to pay up. His actions are proving otherwise. This compensations is exactly what will happen across the board when lefties finally get their minimum wage hike. Yeah, you'll be making a higher wage, but you'll be working a lot less. If you're working at all.
As usual with the left, the changes are only on the surface. Yeah, peeps will be "technically" making more. In reality, nothing has changed. This is that "progress" the left is usually talking about. It's a joke.
More on Bern:
NOT SUBSCRIBED TO THE PODCAST? FIX THAT! IT'S COMPLETELY FREE ON BOTH ITUNES HERE AND SOUNDCLOUD HERE.