'I'm A Man of God': Based Grandpa Walks Out, Refuses To Dance With Drag Queen In Competition
April 21, 2023
Based grandparents are a treasure. Including this dude who refused to dance with another (biological) dude. The clip is from the media company Participant and was originally released in 2019, but just recently started going viral.
\u201cGrandpa walks off show once he finds out his dance partner is a transgender.\u201d

— Censored Men (@Censored Men) 1681881177
The show paired up three drag queens with three elderly men for their challenge - to coordinate a dance routine to Britney Spear's 'Toxic' in 30 minutes.
When one of the drag queens approaches our based grandpa, he says, "I'm not into touching, ok? No touching."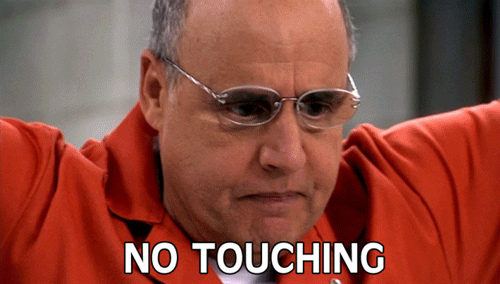 Animated GIFGiphy
A few seconds into the challenge, the same grandpa then says, "I'm sorry, I'm sorry, I can't do this. I'm a man of God, I can't do this." In an interview after his departure, he tells the camera, "You know I love those people, I pray for them, I would never do anything to hurt them or condemn them. But men are not supposed to dress like women. I'm not going to go along with that! It's time to stand up and be a man of God."
Careful, grandpa - that's enough to get you un-personed these days. Luckily, most of the Twitter peeps seem to love him.
One user said, "I wanna buy that guy a beer. No not a Bud Light." Another, "He tried, he was respectful.. now it's your turn to respect him, if he felt uncomfortable doing this it's perfectly ok." And another, "Nothing greater than drawing the boundaries around your values and living by them, or dying to protect them."
The moral of the story is, we all need to have the stones to defend our values like this based grandpa. The people who truly value us will stand by us, and those who don't will probably get irrationally angry and possibly never speak to us again. Maybe even dox us. But, c'est la vie.
><><><><><><
Lily is a Zoomer college dropout who somehow landed a writing gig here at LwC.com. In her spare time, she enjoys going for runs, touching grass, and occasionally tweeting tweets for fellow tweeters.
Facebook doesn't want you reading this post or any others lately. Their algorithm hides our stories and shenanigans as best it can. The best way to stick it to Zuckerface? Bookmark LouderWithCrowder.com and check us out throughout the day! Also, follow us on Instagram and Twitter.