Each day we overwhelm your brains with the content you've come to love from the Louder with Crowder Dot Com website.
But Facebook is...you know, Facebook. Their algorithm hides our ranting and raving as best it can. The best way to stick it to Zuckerface?
Sign up for the LWC News Blast! Get your favorite right-wing commentary delivered directly to your inbox!
Socialism
Alexandria Ocasio-Cortez Rails Against Student Debt with 'Dream School' Story
June 25, 2019
Another day, another mind-numbingly idiotic rant from Alexandria Ocasio-Cortez. Now, she's setting her crazy-eyed sights on student debt. By sharing this story about a friend who...gasp...had to take out loans to attend a prestigious university:
"She got into her dream college but her dream college offered her no scholarships, just loans." Rep. @AOC shares s… https://t.co/Dtm92H869K

— The Hill (@The Hill) 1561398903.0
I think so much about this moment when I was in college, and I was mentoring this girl. I was about nineteen years old and she was in high school, and she had gotten into all these prestigious universities, but she was given no student loan assistance. No scholarships.

All of her student aid was presented to her in the form of loans. She got into her dream college, but her dream college offered her no scholarships, just loans. She felt the decision of college was so important she needed to consider taking on $250,000 of debt to go to college.

That, in and of itself, illustrates the absurdity of our education financing system.
Well, one thing's for sure. AOC's "mentoring" skills are about as useful as a Cobb salad at a fat pride seminar.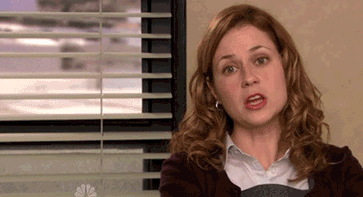 There are plenty of other options besides taking on a quarter-million in debt just to attend your "dream school." Starting a community college and transferring. Going to an in-state public university. So, if you wanna blow that kind of money to stroke your ego, go ahead. Just don't come whining to us when that student debt bites a yuge chunk out of your keister.
For "following her dreams" instead of making smarter choices, this young lady only has herself to blame. Also her "mentor," Arabian Orthodontist-Complex, for failing to steer her away from a six-figure debt.
Those who support leftiness seem unwilling to take any responsibility for their actions. When they make poor decisions, somebody else should pay up. Welcome to the slippery slope of socialism. It's only gonna get worse from here.