AOC Made Excuses for NYC's Crime Rate Going Up. Yes, They're Silly.
July 13, 2020
Even by Rep. Alexandria Ocasio-Cortez standards, this clip is pretty remarkable. The congresswoman shared her thoughts on what's causing the rising violent crime rate in New York City. SPOILER: She doesn't think it's the #DefundThePolice movement she's like totally in support of.
Watch AOC Blaming NYC Crime Rise on Un-Defunded NYPD, Late Govt. Checks, Rentwww.youtube.com
Maybe this has to do with the fact that people aren't paying their rent and are scared to pay their rent and so they go out and they need to feed their child and they don't have money, so ... they feel like they either need to shoplift some bread or go hungry.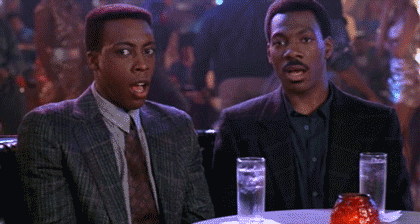 So, two things come to mind here. The first is that there might be more jobs had Jean Valcasio-Cortez here not blocked Amazon from opening a headquarters in her district and then bragged about it (see OCASIO-CORTEZ CELEBRATES AMAZON CANCELLING NEW YORK HEADQUARTERS and ALEXANDRIA OCASIO-CORTEZ PROVES HER ECONOMIC ILLITERACY WITH AMAZON/PIZZA COMPARISON). Amazon was an essential business all this time, and while it obviously wouldn't have been at full capacity, there would have been work. Complaining that people can't buy bread after you fought to keep jobs out of your district that would have allowed them to buy bread is a little hypocritical. She even just called for Goya to be boycotted, which, according to the Google, employs at least 4,000 people.
The other: People stealing bread wouldn't have anything to do with the VIOLENT CRIME RATE RISING. We're talking about murders and shootings. Petty shoplifting isn't even on the radar. Especially when most cops know that if they arrest a petty shoplifter, elected officials like AOC will be quick to have that cop destroyed based on the out-of-context video of the arrest they saw on Twitter.
This is the same AOC who said the city cutting ONE BILLION DOLLARS from the NYPD budget wasn't nearly enough. She can make all the excuses for the rising crime rate she wants. One of the biggest reasons for it is staring back at her in the mirror.
DEBUNKED: AOC's "Evil Billionaire" Mythsyoutu.be
Not subscribed to the podcast?Fix that! It's completely free.