Each day we overwhelm your brains with the content you've come to love from the Louder with Crowder Dot Com website.
But Facebook is...you know, Facebook. Their algorithm hides our ranting and raving as best it can. The best way to stick it to Zuckerface?
Sign up for the LWC News Blast! Get your favorite right-wing commentary delivered directly to your inbox!
Politics
Alexandria Ocasio-Cortez Creates Petition to Repeal Hyde Amendment
June 15, 2019
We should have known it was only a matter of time before Alexandria Ocasio-Cortez took her dumbassery to the abortion front. Congresswoman Okeechobee-Cornflakes now wants to nix the ban on taxpayer-funded abortions. By repealing the Hyde Amendment:
Rep.

Alexandria Ocasio-Cortez

(D-N.Y.) started a petition Saturday to repeal the Hyde Amendment, which bars the use of federal funds for abortions, arguing the restriction overwhelmingly harms low-income Americans and women of color.

"It's not the 70s anymore. This is 2019, and none of our leaders should be willing to stand by a policy that disproportionately harms low income Americans and people of color just to suit the interests of anti-choice zealots," Ocasio-Cortez wrote in an email to supporters.

"That ends now. We're going to fight to repeal the Hyde Amendment, and let people access the care that they need."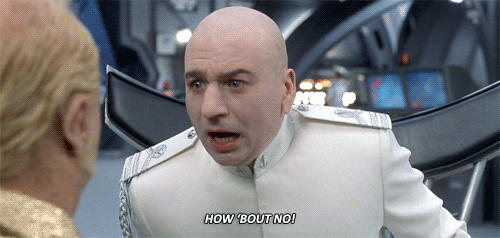 "Listen up you evil, heartless protectors of the unborn. We demand the right to use a vacuum to de-brain tiny ones. All the way up to birth. Oh yeah, and we're also gonna need you to foot the bill. So, go ahead and fork over your wallet" Yet, we're the extremists for merely saying "nuh-uh."
There used to be checks on abortion. "Safe, legal, and rare" was the motto of the baby-killing left. Restrictions like the Hyde Amendment weren't seen as controversial. Now, the motto is "always, often, and free of charge." I guess this is the "progress" lefties have been talking about all along.
This abortion debate is reflective of the left as a whole. They refuse to take responsibility for their own choices. Much like a spoiled trust fund kid. Whining at the thought of procuring his own greenbacks. So pathetic.
While we're on the subject of abortion:
NOT SUBSCRIBED TO THE PODCAST? FIX THAT! IT'S COMPLETELY FREE ON BOTH ITUNES HERE AND SOUNDCLOUD HERE.