Each day we overwhelm your brains with the content you've come to love from the Louder with Crowder Dot Com website.
But Facebook is...you know, Facebook. Their algorithm hides our ranting and raving as best it can. The best way to stick it to Zuckerface?
Sign up for the LWC News Blast! Get your favorite right-wing commentary delivered directly to your inbox!
Articles
Antifa Firebomber Leaves Manifesto Detailing his Motive
July 14, 2019
All along, we've been telling you Antifa are a bunch of ultra-violent doucheburritos. The media like to play them off as friendly masked seekers of justice, but we all know better. Just take the recent ICE firebomber for example. He left a manifesto detailing the motives for his attack.
They're exactly what you'd think:
Here it is ICE Bomber's manifesto: "I am Antifa" https://t.co/B38PyaFc2v

— Jack Posobiec (@Jack Posobiec) 1563125751.0
The terrorist who firebombed an ICE facility in Washington State yesterday released a manifesto before the attack stating, "I am Antifa" and said the attack was motivated by his opposition to "concentration camps" in the U.S.

69-year-old Willem Van Spronsen was shot dead by police after he threw Molotov cocktails at the building and nearby cars on Saturday morning.

According to his manifesto, a copy of which was obtained by Jack Posobiec, Van Spronsen was armed with an AR-15 and stated, "I am Antifa".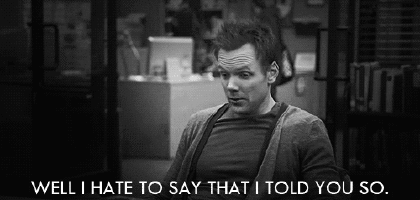 You know how the media goes around claiming America is full of Nazis. Who round up peeps to put in concentration camps. Seeking to "make America white again." Well, this is exactly what happens when people start believing such things.
There are scenarios when it might be necessary to physically oppose the government. Opposing the state's right to defend and regulate its borders ain't one of them. Some on the left will call firebomber guy an American patriot for his actions. In reality, he's just an ultra-violent dickweed.
The violent tendencies of the left are getting worse by the day. Before long, we might be seeing kidnappings, executions, and other acts of terrorist douchebaggery. If you're one of those folks who refuse to see radical lefties for who they truly are, don't say we didn't warn you.
Speaking of violent Antifa buttnuggets:
NOT SUBSCRIBED TO THE PODCAST? FIX THAT! IT'S COMPLETELY FREE ON BOTH ITUNES HERE AND SOUNDCLOUD HERE.