Each day we overwhelm your brains with the content you've come to love from the Louder with Crowder Dot Com website.
But Facebook is...you know, Facebook. Their algorithm hides our ranting and raving as best it can. The best way to stick it to Zuckerface?
Sign up for the LWC News Blast! Get your favorite right-wing commentary delivered directly to your inbox!
Culture
Watch: An All-Star Tribute to the Legacy of Andrew Breitbart on the 10th Anniversary of His Passing
March 01, 2022
"I love fighting for what I believe in. I love having fun while doing it." - Andrew Breitbart
That's the quote Crowder has up in the studio. It's a quote that is always in the back of my mind while we're hustling content on the website. And it really is the best way to summarize the influence Andrew Breitbart had on all of us. Breitbart News put together an amazing tribute to his legacy on the tenth anniversary of his leaving us. The video is over ninety minutes long, and you owe it to yourself to pour a glass of wine and watch the entire thing. I have it bookmarked to where the boss comes in around the 35:00 mark.
10 Years: Watch the Legacy of Andrew Breitbart All-Star Tributeyoutu.be
"The thing about Andrew [...] is it didn't matter if you were at the point Bill O'Reilly or the head of Schenectady College Republicans. He had the same amount of time for you. I never worked for Andrew, but I was one of the first five writers at Big Hollywood. [...] I heard him on the Dennis Miller show, which I had to pirate because it wasn't available in my locale, and heard him talking about Big Hollywood. I called him up and he spoke with me for about 45-minutes. I was just a touring club comic at that point and he gave me a shot. He wound up being the first person to RSVP for my wedding. To know him was to love him. He's one of those people who was not only lost too soon, but I'll always wonder what his influence personally would have been if he had still been around. The guy changed me a lot. He's one of the reasons I have any platform that I actually do have. [...] On a day-to-day basis, several times a week, something comes up where I say 'I wish that I could have heard Andrew's take on that." Or I wish Andrew was here for this. And I can't say that for a lot of people."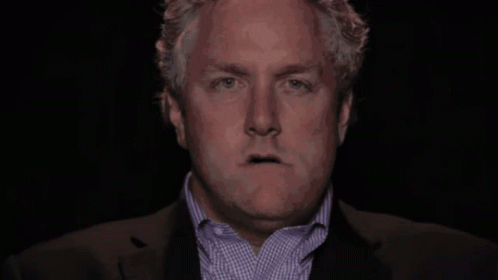 Over the weekend, I was having dinner with a few people to whom Andrew gave their start. They talked about how his biggest influence was that everyone was invited. Case in point: a comedian, a Supreme Court Justice, and the former President of the United States all have memories to share about the man.
The first time I was introduced to Crowder was at an 80s-themed party Breitbart threw at CPAC the year before he passed. The following year I was in line for a different event at which he was also going to be. Breitbart walked up, rolling deep as was usual, said he doesn't wait in lines, and invited the line to come with him to a nearby bar where he was buying. I didn't go because I assumed he didn't mean me, too. It wound up being my last opportunity to do so.
My biggest regret was not understanding or realizing what Andrew was about until the day he died. I always considered myself a conservative, but I was also a conservative from New York. One who formed most of his views of other conservatives based on watching MSNBC. So I never really got the whole Andrew Breitbart "thing." The main reason I wound up at the party where I was introduced to Crowder was that it was CPAC, and I'd go wherever there was an open bar.
That was 2011. We've since had ten years of the left proving who they are day-after-day, proving every point Breitbart had. I wish I realized that earlier. I wish had I realized that during the few years he and I ran in the same circles, and I had the opportunity to talk to him. Knowing he would have made time for me because Andrew always made time for everyone.
Had it not been for Andrew Breitbart, I wouldn't have a job right now. Breitbart invented the genre we all work in. I would love the opportunity to be able to say thank you.
The Louder with Crowder Dot Com Website is on Instagram now!Follow us at @lwcnewswire and tell a friend!
Crowder Recounts a Story of Andrew Breitbart Sticking It to the Media | Good Morning #MugClubyoutu.be