Watch: Anderson Cooper emotes how CNN viewers have every right to "never watch this network again" over Trump town hall
May 12, 2023
CNN spent a second day whining that CNN allowed Donald Trump to have a town hall on CNN. And Anderson Cooper is having quite the hissy fit over it.
His overall message is that people criticizing CNN (leftists) can't live in a bubble and pretend Trump and his supporters don't exist, try as they might. However, that concept got lost in Cooper's rant. I think he knows that. i also think it's what he wanted.
Incredibly creepy that Anderson Cooper refuses to say Trump's name, only calling him "that person." The left thinks you're not a human worthy of a name unless you swallow leftist ideology. Gross.

pic.twitter.com/8aTy2Vbe1R
— Liz Wheeler (@Liz_Wheeler) May 12, 2023
Many of you think CNN shouldn't have given him any platform to speak and I understand the anger about that - giving him the audience, the time, I get that. ... You have every right to be outraged and angry and never watch this network again.

Dude.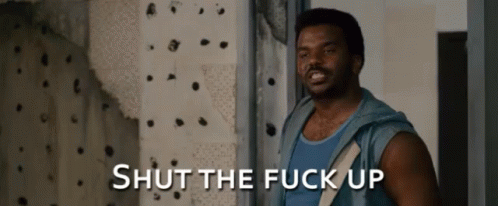 CNN got exactly what they wanted. They wanted ratings they desperately need. And they wanted a primetime platform to launch Kaitlin Collin's new role as the new Chris Cuomo.
CNN's town hall with Donald Trump beat the cable news competition, as expected, with an average of 3.12 million viewers, according to early Nielsen numbers https://t.co/CWltbrERZt
— Deadline Hollywood (@DEADLINE) May 11, 2023
Donald Trump acted exactly how everyone knew Donald Trump would act. CNN acted exactly how everyone knew CNN would act. And the haters and losers played their role too.

As a GOP primary voter, I wish CNN had behaved themselves and taken this more seriously. There are questions I'd I would like to hear from Trump on. Does he admit he made mistakes during the pandemic and in giving Fauci an award? What happened to draining the swamp and can we count on him to do it the second time around? Why was no action taken against Big Tech when you had full control of Congress? Thankfully we can have a robust GOP primary where these issues are hashed out. Unlike CNN, if Trump is going to be our nominee I want the strongest Trump possible.
What CNN wants instead is a circus. They want pro wrestling and forget that Donald Trump is a WWE Hall of Famer. Anderson Cooper knew what this was from the beginning. Now he's crying about it because of how mean his friends are being to him.
><><><><><><
Brodigan is Grand Poobah of this here website and when he isn't writing words about things enjoys day drinking, pro-wrestling, and country music. You can find him on the Twitter too.
Facebook doesn't want you reading this post or any others lately. Their algorithm hides our stories and shenanigans as best it can. The best way to stick it to Zuckerface? Bookmark LouderWithCrowder.com and check us out throughout the day! Also, follow us on Instagram and Twitter.