Each day we overwhelm your brains with the content you've come to love from the Louder with Crowder Dot Com website.
But Facebook is...you know, Facebook. Their algorithm hides our ranting and raving as best it can. The best way to stick it to Zuckerface?
Sign up for the LWC News Blast! Get your favorite right-wing commentary delivered directly to your inbox!
Articles
Pro-Abortion Alyssa Milano Speaks Out Against Executing Child Murderers
July 29, 2019
I don't personally call myself pro-life. I prefer "pro-innocent life." As in if you're a murderous dickweed, I have zero problems with you meeting your end prematurely. This distinction allows me to avoid those lefties who say its hypocritical to support the death penalty and oppose abortion. Which is what Alyssa Milano is trying to do right here:
Alyssa Milano said a person can't talk about being pro-life because of their support of President Donald Trump's administrations' decision to execute five child murderers.

It came following the 46-year-old actress's post on Twitter when she responded to a person calling her out for supporting Planned Parenthood, over a post about passing "reasonable gun safety laws," tweeting, "Murdered like ya PLANNED PARENTHOOD? Murdered like THAT? Is that what you mean?"

"Your administration just reinstated the death penalty and scheduled 5 executions of 'actual' people," the former Charmed star tweeted to her millions of followers. "You've lost the right to pull your, 'pro-life' narrative-talking-point- bullshit with me," she added.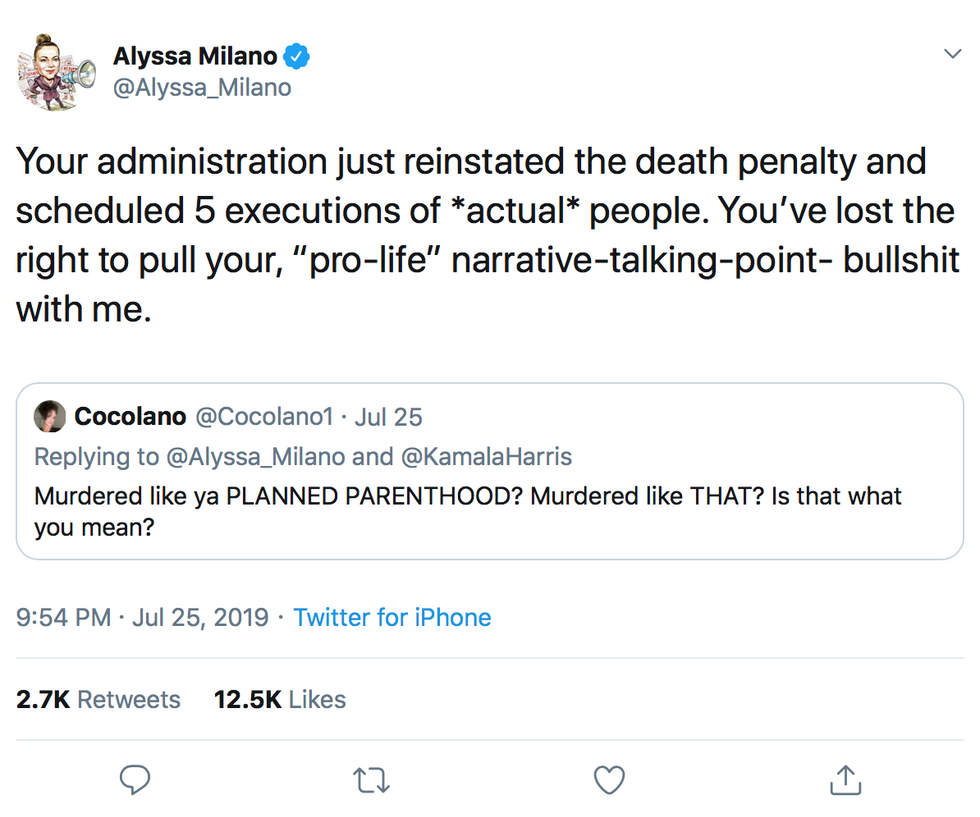 Yeah, we're totes awful for wanting to put child murderers to death.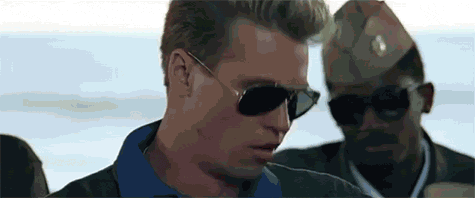 I can't speak to the specifics of each case, but if these five are in fact guilty, they're not "actual people." They forfeit that title the moment they willingly take an innocent kiddo's life. Though, Alyssa thinks these are lives worth defending. Unlike tiny tots inside their mothers' tummies. #priorities.
There's a difference between an innocent and someone found guilty of heinous crimes. When we put a murderous douchenozzle to death, it's because of his own deplorable actions. In abortions, babes are put to death because of their mothers' actions. These distinctions shouldn't be hard to grasp.
It's amusing when lefties try to claim the moral high ground. Their sense of morality, if that's what you'd even call it, is beyond warped. Hence Alyssa here trying to claim we're out of line for offing kiddie killers. Give me a break.
NOT SUBSCRIBED TO THE PODCAST? FIX THAT! IT'S COMPLETELY FREE ON BOTH ITUNES HERE AND SOUNDCLOUD HERE.