Each day we overwhelm your brains with the content you've come to love from the Louder with Crowder Dot Com website.
But Facebook is...you know, Facebook. Their algorithm hides our ranting and raving as best it can. The best way to stick it to Zuckerface?
Sign up for the LWC News Blast! Get your favorite right-wing commentary delivered directly to your inbox!
Alice Cooper gets canceled from endorsement deal over "anti-" trans comments, but what he doesn't do is more newsy
August 28, 2023
Alice Cooper is in hot water over what critics call "anti-trans" comments. The rock legend lost his endorsement deal with Vampyre Cosmetics.
And I know what you're thinking. "Oh no, he's been canceled by....wait, what's a 'Vampyre Cosmetics.'" It is a spooky-themed cosmetic line. Cooper has been welcoming people to his nightmare since 1975. The partnership made sense.
"In light of recent statements by Alice Cooper we will no longer be doing a makeup collaboration. We stand with all members of the LGBTQIA+ community and believe everyone should have access to healthcare. All pre-order sales will be refunded."
Cooper's comments came during an interview with Stereogum. The interviewer was hoping Alice would blast his rock icon peers Dee Snider and Paul Stanley over their what critics call "anti-trans" comments. After all, Alice Cooper wore makeup in the 70s. He'd be all about letting kids transition at younger and younger ages.
Nope!
"I'm afraid that it's also a fad, and I'm afraid there's a lot of people claiming to be this just because they want to be that," Copper said. "I find it wrong when you've got a six-year-old kid who has no idea. He just wants to play, and you're confusing him telling him, 'Yeah, you're a boy, but you could be a girl if you want to be.' I think that's so confusing to a kid. It's even confusing to a teenager. You're still trying to find your identity, and yet here's this thing going on, saying, 'Yeah, but you can be anything you want. You can be a cat if you want to be.'"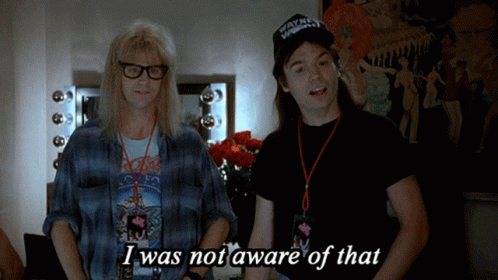 And for that, Alice Cooper will not be selling spooky make-up anymore. Here is the more important thing though. Unlike some of his other peers who have made common-sense comments about gender, the legend isn't apologizing.
Paul Stanley was quick to apologize. Sad, because he went from crushing pussy in the 70s to being one in his 70s.
Carlos Santana went viral in the afternoon for saying boys were boys and girls were girls. "Team Santana" has an apology up on Facebook by dinner time.
Alice Cooper does not apologize for having an opinion. He's seventy-five years old. His fans won't turn on him. He's too old for this sh*t.
Or, at the very least, he hasn't apologized yet. I hope I didn't jinx things writing this.
><><><><><><
Brodigan is Grand Poobah of this here website and when he isn't writing words about things enjoys day drinking, pro-wrestling, and country music. You can find him on the Twitter too.
Facebook doesn't want you reading this post or any others lately. Their algorithm hides our stories and shenanigans as best it can. The best way to stick it to Zuckerface? Sign up for our DAILY EMAIL BLASTS! They can't stop us from delivering our content straight to your inbox. Yet.