Each day we overwhelm your brains with the content you've come to love from the Louder with Crowder Dot Com website.
But Facebook is...you know, Facebook. Their algorithm hides our ranting and raving as best it can. The best way to stick it to Zuckerface?
Sign up for the LWC News Blast! Get your favorite right-wing commentary delivered directly to your inbox!
"Transgenderism a fad": Rock icon Alice Cooper destroys left-wing push to confuse children about their sexuality
August 25, 2023
VOTE IN THE LWC 2024 GOP STRAW POLL! CLICK HERE!
Rock legend Alice Cooper is speaking out against the Left's radical gender ideology they want to indoctrinate your kids with. Well, "speaking out" is the wrong word. He answered a question in an interview that was supposed to be about his twenty-ninth studio album "Road." Had he not gotten the question, I'm sure Alice Cooper would have been fine just being Alice Cooper.
Stereogum tossed out the following as a question. No doubt, the reporter was expecting Cooper to blast his peers and affirm the reporter's political worldview
Recently some of your "theatrical" rock peers have commented about gender identity, with Paul Stanley and Dee Snider calling gender-affirming care for kids a "sad and dangerous fad." As someone who played around with gender expectations early on, do you have any thoughts on what some of your contemporaries have said before they walked those comments back?
There are a few errors here. The first is you should research the person you are interviewing before the interview. Had this guy done this, he would know Alice Cooper is not the same guy he was in 1974.
Also, Dee Snider did not walk his comments back. Only Paul Stanley did. The Starchild went from crushing pussy in the 70s to being one in his 70s.
Here's Cooper's response:
I'm afraid that it's also a fad, and I'm afraid there's a lot of people claiming to be this just because they want to be that. I find it wrong when you've got a six-year-old kid who has no idea. He just wants to play, and you're confusing him telling him, "Yeah, you're a boy, but you could be a girl if you want to be."
I think that's so confusing to a kid. It's even confusing to a teenager. You're still trying to find your identity, and yet here's this thing going on, saying, "Yeah, but you can be anything you want. You can be a cat if you want to be." I mean, if you identify as a tree… And I'm going, "Come on! What are we in, a Kurt Vonnegut novel?" It's so absurd, that it's gone now to the point of absurdity.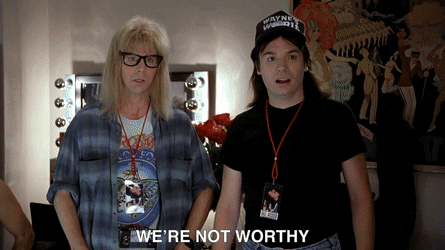 Two things. Actually, three things. The first is obviously everything Alice Cooper says is spot on.
Two, is this a new thing we're going to do when interviewing veteran rock stars? Two people had an opinion, so everyone who they may have toured with has to be on record whether or not they denounce that opinion. This is rock journalism now. Quick, get the lead singer of Kansas on the phone. We need to know if the son in "Carry On Wayward Son" identifies as a girl and is competing in high school track.
Third, and far more important than anything else, the following is the Mount Rushmore of Alice Cooper songs: "Poison (1989)," "Only Women Bleed (1975)", "No More Mr. Nice Guy (1973)," and "Hello Hooray (1973)."
><><><><><><
Brodigan is Grand Poobah of this here website and when he isn't writing words about things enjoys day drinking, pro-wrestling, and country music. You can find him on the Twitter too.
Facebook doesn't want you reading this post or any others lately. Their algorithm hides our stories and shenanigans as best it can. The best way to stick it to Zuckerface? Sign up for our DAILY EMAIL BLASTS! They can't stop us from delivering our content straight to your inbox. Yet.