Patriot GOES OFF, tells reporter where government can stick its new 'only two alcoholic drinks a week' guideline
January 23, 2023
Canada wants to tell Canadians how much they think Canadians should drink. You saw how the people reacted to something like a schmaccine mandate. But telling -- I'm sorry, "suggesting to" -- Canadians they cut back on the Molsons could very well lead to an insurrection. And this man would be their leader. This man, who couldn't be any more Canadian if he was wearing a denim jacket with denim pants, Bret Hart sunglasses, and standing outside the liquor air-drumming to Rush's "YYZ."
The guideline used to be 15 alcoholic drinks a week for men and 10 drinks a week for women. The Canadian government reduced it to two drinks a week to "minimize the risk associated with drinking." I'm assuming the two drinks a week guideline is the same for however many genders Canada recognizes this week.
Media outlet blogTO took to the streets. And the streets answered.
Canadian Man Interviewed About New Drinking Guidelinesyoutu.be
Two drinks a week? Well, That's just not feasible. Not in this country … Two drinks in a week, what's that going to do for you? That's not even going to get you through a day.
This man believes a more reasonable guidance would be four beers, but I think he means "a day" and not "a week." Six beers for him. But four beers minimum for other Canadians.
Our friend also brings up a good point. If they want to tell you how much beer you drink at home, what else can the government lecture you on?
Can I have two liters of pop?
He means soda. Canadians call soda "pop." They do it in some regions of America too. But anyone who says pop is wrong. It's soda. Say it with me now. SO-DA.
Can I have two liters of Pop? What's more healthy four beers or two liters of Coca-Cola? Do the math.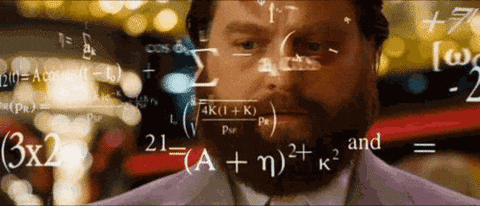 In fairness, the Canadian government is only SUGGESTING you limit alcoholic drinks to two a week. There aren't any laws mandating it. Yet.
As the last two years have taught us, government "suggestions" become government "mandates" rather quickly. Especially when it comes to mandating what you can and can't do in your own home.
ESPECIALLY in Canada.
Editor's Note
LwC is on Substack now! Each day we overwhelm your brains with the content you've come to love from the Louder with Crowder Dot Com website.. but algorithms hide our ranting and raving as best they can. The best way to stick it to Big Tech? Subscribe to For the Content!
Coca Cola Joins The Anti-White Cult | Louder With Crowderyoutu.be