Al Sharpton Wants Democrats to Move Past Russia Conspiracy and Focus on Real Issues
March 25, 2019
I'm about to do something I never thought I'd do: give props to Al Sharpton. With the Mueller probe fizzling out, the rev thinks it's time for the left to leave the conspiracy behind and get back to business.
See for yourself:
Reacting on Sunday's PoliticsNation to AG Bill Barr's letter concerning the Mueller probe's findings, he admitted that "the Democrats also now have to move on and really deal with hard issues."

Speaking to Morning Joe co-host and Trump friend-turned-enemy Joe Scarborough, Sharpton added that "I think the politics is — is that we're now going to have to start talking about tax reform and climate change and other things because the Mueller situation, I think, has ended up a clear victory for the President."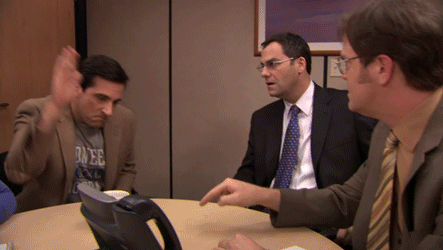 As amusing as it is watching the left blow a gasket with their conspiracies, it doesn't exactly benefit us as a country. Apart from proving to everyone the lefties are completely out of their gourds. It would be nice to have a somewhat productive discussion with a leftist. One which doesn't devolve into them accusing you of being a Russian bot.
Methinks the left is focusing on Russia because, when it comes to the real issues, their plans are a heaping pile of suckage. It's hard for leftists to sell their anti-Trump message. Especially when the cornerstones of their plan are mass theft and banning cow farts. Honestly, the whacked-out conspiracy route is the closest thing to a chance the left has of beating the Orange One.
Respect to the good reverend for having the cajones to educate his own peeps. Though, I'm not so sure anyone on the progressive side is gonna listen. Lefties are clinging to the last threads of the Russia conspiracy for dear life. It's gonna take every bit of Al's will to pry the tin hats from their thoughtless domes.
NOT SUBSCRIBED TO THE PODCAST? FIX THAT! IT'S COMPLETELY FREE ON BOTH ITUNES HERE AND SOUNDCLOUD HERE.