Each day we overwhelm your brains with the content you've come to love from the Louder with Crowder Dot Com website.
But Facebook is...you know, Facebook. Their algorithm hides our ranting and raving as best it can. The best way to stick it to Zuckerface?
Sign up for the LWC News Blast! Get your favorite right-wing commentary delivered directly to your inbox!
Articles
Advice Column Highlights the Left's Ignorance on Gun Ownership
June 15, 2019
I don't have to tell you how the mere sight of a gun leaves a lefty triggered. Puns. Though, if you're one of those few who hasn't witnessed their crazy firsthand, just take a look at this advice column. This guy is going nuclear over his daughter's latest acquisition.
Dear Amy: This week, I discovered that my intelligent, hard-working, responsible 24-year-old daughter (who lives with me) is a gun owner! And it's not a normal gun, either — it is a 40-caliber semi-automatic, and she has hollow-point bullets to go with it.
Yep, not the "normal" kind of gun. A scary black one with a super-clip and bullets with holes in the middle of them. God help us all.
Amy, this is the kind of weapon a criminal would possess!
You hate it because it's black, don't you?
I've given her three choices: She can either give her weapon to me, sell it or move out in three weeks.

I love my daughter and would be so sad for her to move into a place that she would hardly be able to afford, but now I have to lock my bedroom door at night because I don't know what she's going to do.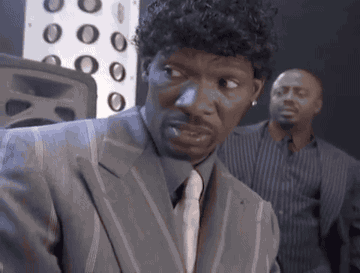 "Dumbfounded Father" here is acting like the gun is gonna possess his daughter to kill him in his sleep. "Go now, disciple of the unholy lead-flinging device and do thy bidding. Drench your copper-plated pellets of doom in the blood of the innocent. Blessed be the Glock of Destruction, now and forever."
Wait though, because the response to this dumbassery is even better:
Dear Dumbfounded: According to my research, possessing hollow-point bullets is illegal in 11 states; is it legal in your state to own this sort of exploding ammunition?
Yeah, hollow points don't explode, they expand. They're also a lot less likely to over-penetrate your target and hit what's on the other side.
I have news for you: A locked bedroom door is no match for this weaponry.
Look at advice column lady, going along with Dumbsh*t Dumbfounded Father's paranoia.
These people want to set the rules on owning a piece without knowing the first thing about them. Their entire gun knowledge comes from that one time they saw Commando on Cinemax. If the left wants to "have a conversation" on gun ownership, it would help if they know what they're talking about in the first place.
Speaking of boomsticks:
NOT SUBSCRIBED TO THE PODCAST? FIX THAT! IT'S COMPLETELY FREE ON BOTH ITUNES HERE AND SOUNDCLOUD HERE.