Woman Claims Trump Being President Caused Her to Stab Herself
June 08, 2019
It's been nearly three years since Trumpy defeated the pantsuited she-beast. Needless to say, lefties have not been taking the loss well. In fact, they're crazier than Randy Quaid. On uppers. Having not slept in a week. For proof, look no further than this ladyperson, who used Trumpy as an excuse to stab herself:
A Florida woman who stabbed herself three times in the stomach with a kitchen knife reportedly told responding officers it was all because of President Trump. The Palmetto woman, whose name was redacted from a police report posted by the Smoking Gun, was found covered in blood standing outside her apartment on Sunday. When police asked what was wrong, she reportedly lifted up her shirt to show three stab wounds.

"I'm tired of living in Trump's country. I'm tired of Trump being president," she reportedly told the police. The report said the woman admitted to stabbing herself for those reasons.
Welp, one thing's for sure.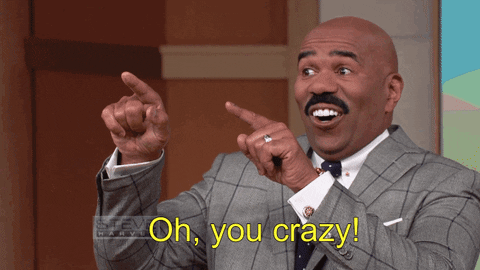 "Yep, a Republican is president and I'm a red costume short of being in The Handmaid's Tale. I think I'll do up my belly with a little of the 'ol pokey-pokey. That'll show him." Luckily she chose the knife to vent her rage, not kerosene and a Zippo.
Obviously this woman is suffering from some serious mental issues. I genuinely hope she gets the help she needs. Though, it's not hard to see how she came to this conclusion. Watch MSNBC for five minutes and you'll think America is five seconds from being a dystopian sh*thole.
One thing is becoming clear here. Leftism is bad for your mental health. Partake of too much lefty propaganda and God only knows what you'll be doing to yourself and others. Don't say we didn't warn you.
While we're talking anti-Trump meltdowns: