Each day we overwhelm your brains with the content you've come to love from the Louder with Crowder Dot Com website.
But Facebook is...you know, Facebook. Their algorithm hides our ranting and raving as best it can. The best way to stick it to Zuckerface?
Sign up for the LWC News Blast! Get your favorite right-wing commentary delivered directly to your inbox!
'The Wire' Creator Accidentally Proves Trump Right About Baltimore
July 28, 2019
You've likely heard about the Trumpster speaking the truth on Baltimore. If you've ever had the displeasure of going down the wrong street in Charm City, you'd know the Orange Man speaks the truth. Apparently, the creator of The Wire wasn't happy with the Donald's assessment and put out a tweet saying as much. Though, he accidentally proved Trump right in the process.
See for yourself:
If this empty-suit, race-hating fraud had to actually visit West Baltimore for five minutes and meet any of the Ame… https://t.co/8mDCKD5xAI

— David Simon (@David Simon) 1564227799.0
David Simon, creator of the HBO crime series "The Wire," accidentally proved that President Trump's tweets about West Baltimore being dangerous were correct when he said Trump would "wet himself" if he "actually visited West Baltimore for five minutes."

Simon, a former reporter for The Baltimore Sun, is best known as the creator of the drama series "The Wire," which chronicles the crime-infested drug den known as West Baltimore.

Simon joined the left-wing bandwagon accusing President Trump of being "RACIST!!" because Trump pointed out the truth that Baltimore has devolved into a filthy, violent hellhole under decades of Democratic leadership
Uh, Wire guy here made an accidental slip-up. If Trump would wet his pantaloons in Baltimore, this is only further proof of Baltimore's piss-inducing violence. Which means Trumpy is one hundred percent correct.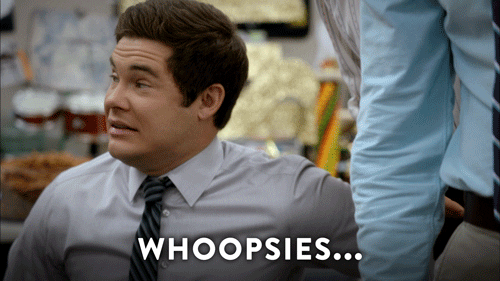 This guy made a show where the entire plot revolves around Baltimore being a turd-world s**thole. After five seasons of painting Baltimore as the worst of the worst, you kinda lose the right to whine about Trumpy knocking on the town.
Trump is right. Baltimore could use an overhaul. Along with pretty much every other Democrat-run city. Up until five minutes ago, the left didn't have any problem saying such a thing. Though, the second a conservative dares to agree, they dial the whining up to infinity. Pathetic.
NOT SUBSCRIBED TO THE PODCAST? FIX THAT! IT'S COMPLETELY FREE ON BOTH ITUNES HERE AND SOUNDCLOUD HERE.