Each day we overwhelm your brains with the content you've come to love from the Louder with Crowder Dot Com website.
But Facebook is...you know, Facebook. Their algorithm hides our ranting and raving as best it can. The best way to stick it to Zuckerface?
Sign up for the LWC News Blast! Get your favorite right-wing commentary delivered directly to your inbox!
For the Content
Watch: Wedding party turns chaotic when woman gets knocked out grabbing for a cop's gun, now she's facing multiple felonies
October 22, 2023
I believe it was Kierkegaard, or maybe it was Mark Davis, who said "Never go to the second place." Nothing good ever happens when you go to the second place, as a group of (assumedly) unsober people learned trying to get into a bar in Rhode Island after a wedding. The bouncer said no. One of the dudes was a dick about it. The cops got called. The women got involved. And one of them wound up unconscious.
Local Instagram account NewportBuzz provides the play-by-play of what happened. It was after midnight and a wedding party was told the bar wasn't letting anyone else in. They got pissed. One of the dudes took out his phone to record himself berating the staff and hitting the bouncer.
This is where the video starts. Cops showed up to start arresting people and the women wouldn't calm down. One of them kicked a cop in the nuts.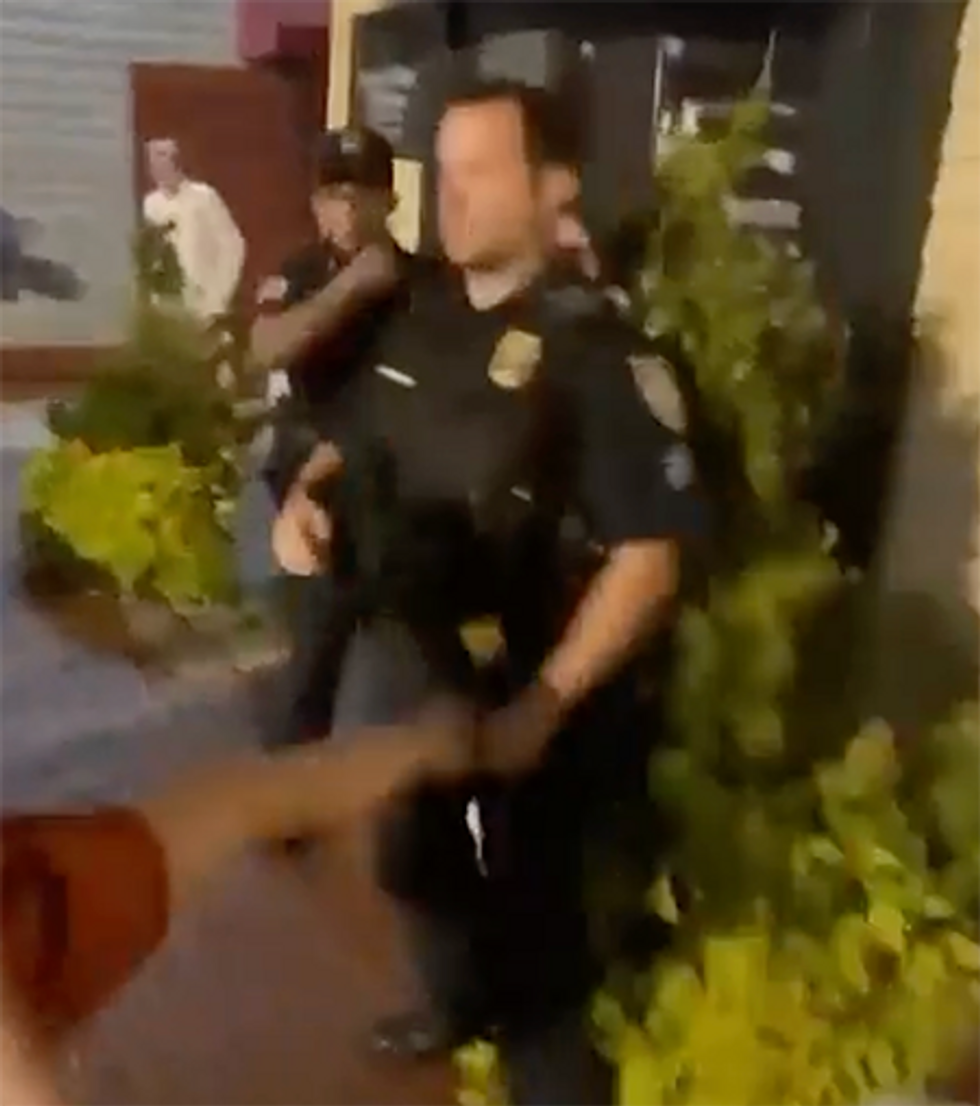 And then the wife of the guy who started everything attempted to grab another cop's firearm. That woman was neutralized. AKA, she was knocked the f*ck out.
A better example of someone finding out harder after f*cking around you'll never find.
In the aftermath, David and Rachel Onik -- the dude who started everything and the unconscious girl -- were just hit with felony charges on top of the multiple misdemeanor charges. Most notable were the two counts of larceny Rachel was hit with. They stem from the MULTIPLE TIMES she attempted to grab a law enforcement officer's firearm.
So she tried to grab one cop's gun. Failed. Attempted to grab another cop's gun. Got knocked the f*ck out. Now she lived with the indignity of having the video plastered all over the internet.
Buried in the chaos is that this incident took place on September 11th. 9/11. Who the hell chooses to have a wedding on 9/11? it makes it easier to remember your anniversary. But still.
><><><><><><
Brodigan is Grand Poobah of this here website and when he isn't writing words about things enjoys day drinking, pro-wrestling, and country music. You can find him on the Twitter too.
Facebook doesn't want you reading this post or any others lately. Their algorithm hides our stories and shenanigans as best it can. The best way to stick it to Zuckerface? Sign up for our DAILY EMAIL BLASTS! They can't stop us from delivering our content straight to your inbox. Yet.