Each day we overwhelm your brains with the content you've come to love from the Louder with Crowder Dot Com website.
But Facebook is...you know, Facebook. Their algorithm hides our ranting and raving as best it can. The best way to stick it to Zuckerface?
Sign up for the LWC News Blast! Get your favorite right-wing commentary delivered directly to your inbox!
Articles
WATCH: People Say "Yes, Impeach Trump," But Can't Give an Actual Reason Why
October 02, 2019
Another day, another IMPEACH TRUMP news cycle. Mind you, there still hasn't been any specific charges brought. Or so much as a ballpark on a date for a vote. Just a lot of people talking. Seems there's PLENTY of reasonable doubt whether or not a crime was actually committed (see Ukraine Official Casts Doubts on "Quid Pro Quo" Claim and WATCH: Adam Schiff Reads from Ukraine 'Transcript.' Which He Pulled Out of His Ass!). That's not even including stuff Democrats are straight-up pulling out of their hindparts.
But surely with all the current news and a THREE YEAR PUSH in the media, people should have a clear idea as to why we should impeach Trump. Right? Not so, according to this Campus Reform video. Yes, this is asking college students, but would non-college students have any different responses?
Campus Reform makes a habit of asking college students about politics. But again I say, what college graduate, adult in his or her thirties would offer any kind of a different response? Heck, what do you think is a good reason to impeach Trump?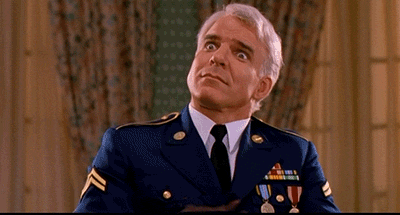 So no, this isn't one of those "LOL, college students." This is just "LOL, no one knows why we're doing this!" Because no one knows why we're doing this.
The last guy who got impeached, he clearly lied under oath. That's a crime. Also, there was a blowjob involved. So there was a reason to pay attention.
With Trump, some people said some things that he may have said. He's a giant jerkface, especially on Twitter sometimes. Hilarious as those occasions may be. Being a jerkface is, at best, a reason not to vote for someone. But there's nothing illegal about being a jerkface. If the Democrats would just announce a formal hearing where they charge Donald Trump with the high crime of being a jerkface, I'd take them more seriously.
Most importantly, I'm just really enjoying saying jerkface right now. It's been that kind of a week.