Each day we overwhelm your brains with the content you've come to love from the Louder with Crowder Dot Com website.
But Facebook is...you know, Facebook. Their algorithm hides our ranting and raving as best it can. The best way to stick it to Zuckerface?
Sign up for the LWC News Blast! Get your favorite right-wing commentary delivered directly to your inbox!
WATCH: Mazie Hirono Wins B*TCH of the Month with Rant Against AG Barr
May 01, 2019
If you're bored with the OMG RUSSIA non-scandal, you're not alone. I am too. I think most people have moved on with their lives. But the Democrats have not moved on with their lives, as the past two years of their lives have been dedicated to believing in the myth Donald Trump enjoyed smelling Putin's toots. Here to remind you she hates Donald Trump and thinks he should be put in the stocks, Senator Mazie Hirono of Hawaii. She ranted, raved, and waved her pitchfork at AG Barr for what feels like the entire runtime of Avengers Endgame, without any sparkle galaxy jewelry. Watch:
Now to me, this sounded like Mazie Hirono running for reelection in a deep blue state with natural borders protecting it from illegal immigration, called the ENTIRE PACIFIC OCEAN. Related: HYPOCRITES: Hawaii to Ignore 'Travel Ban.' But They Weren't Taking Refugees Anyway.
She took five minutes of ranting then decided to ask questions, trying to implicate AG Barr as some kind of Trump lackey.
HIRONO: "Is it okay for the president to fire council?"
BARR: "Well ACKSHUALLY..."
HIRONO pivots: "Is it okay for the president to ask his White House counsel to lie?"
BARR: "What the heck are you talking about, you crazy whack nut?" (he said it with his eyes)
HIRONO: "Is it okay for a president to offer pardons to people who don't testify against him, to threaten the families of those who do?"
BARR: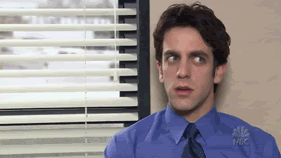 HIRONO: "Oh please, you know what we're talking about."
GRAHAM 2.0: "Enough of this. Get back Satan. You slandered this man from top to bottom. If you want to ask him a question, ask it, but no more of your re-election soundbite campaigning."
I took a bit of creative license there.
Reminder, AG Barr encouraged people to read the freely available Mueller Report. Another reminder to Democrats: hearings should be about asking questions to find some answers and come to truth. Hearings are not campaign stump speeches. We saw similar soundbite campaigning during the Kavanaugh hearings. It was just as annoying and transparent then as it is now. Knock it off.
NOT SUBSCRIBED TO THE PODCAST? FIX THAT! IT'S COMPLETELY FREE ON BOTH ITUNES HERE AND SOUNDCLOUD HERE.