Each day we overwhelm your brains with the content you've come to love from the Louder with Crowder Dot Com website.
But Facebook is...you know, Facebook. Their algorithm hides our ranting and raving as best it can. The best way to stick it to Zuckerface?
Sign up for the LWC News Blast! Get your favorite right-wing commentary delivered directly to your inbox!
2020 Election
WATCH: Beto O'Rourke Comes Clean, Admits He Wants to Take Your AR-15s
September 13, 2019
Democrats don't want to take your guns, you guys. Stop being so paranoid. Except yes, they totally want to take your guns. But only the dangerous guns they think you shouldn't have. Calm down, it's not like they're taking away your right to defend yourselves. Even though they totally want to take your right to defend yourself. Up at bat to talk about how much he doesn't understand about guns, Beto O'Rourke, who said he for sure wanted to take those scary guns from you:
Holy crap. @BetoORourke isn't pulling any punches tonight. "Hell yes, we're going to take your AR-15, your AK-47.… https://t.co/wBNkpttk8X

— Mother Jones (@Mother Jones) 1568339796.0
Quick question: who outfits their AR or AK -- heck any gun -- with a Tickle Deployer? No one? Shoot. Okay, let's try something else. Who here outfits their gun, any gun, with a Tactical Hug Sharer? Nobody? Dangit. One more time. Who here has slapped a fully automatic Platonic Kiss Smoocher on their weapon?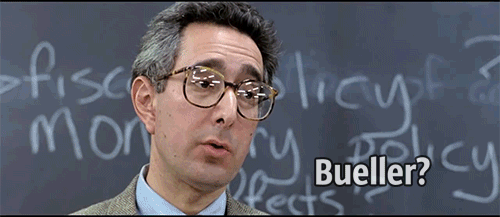 Well snap. You mean to tell me absolutely none of you have attachments on your guns that shoot love? What is wrong with you people, it's like you don't understand weapons are meant to act like pillow fights in our underpants after drinking non-alcoholic hot cocoas with marshmallows.
I guess you understand the entire point of a gun is to inflict damage. Guns are not text emojis. Guns are not sticker books filled with smiley-faced kittens. The entire point of a gun is to harm that which stands on the wrong end of a barrel. Often because that which stands on the wrong side of the barrel is a baddy who shouldn't be standing where he's standing. Like, I dunno, a rapist, a home invader, a killer, an abuser, maybe someone who thinks it's totally fine to drive slowly in the fast lane.
Point is, guns are meant to damage. That's rather the point of the gun. All guns, not just the ones that look scary thanks to pistol grips and black matte paint. No one wants a gun that makes the one shot feel inspired to paint the next Sistine Chapel.
Welcome to mainstream Democrat policies. https://t.co/3FTBvx2g6d

— Steven Crowder (@Steven Crowder) 1568340330.0
Democrats are all about banning guns, especially guns they don't understand. Even the ones with grenade launchers that are already illegal, as pictured above.
Beto wants to be your president. He doesn't understand guns, nor does he want to understand guns. What Beto wants are your guns. First he'll take the scary looking ones that do mean things, then he'll take the not so scary looking ones that also do mean things.
The Second Amendment was enshrined into law in order to protect our rights to keep and bear arms from dirt-eating twits like Beto O'Rourke. So spread Beto's message far and wide, my gun-toting besties. Let Beto's message ring out like the quick firing of your AR-15.
NOT SUBSCRIBED TO THE PODCAST? FIX THAT! IT'S COMPLETELY FREE ON BOTH ITUNES HERE AND SOUNDCLOUD HERE.