Vox Writer Has Prissy Meltdown Over Donald Trump's Fast Food Spread
January 15, 2019
Donald Trump invited the Clemson Tigers to the White House to celebrate their national championship. Unfortunately, the staff is short-handed thanks to the Democrat shutdown. So Trump did what any red-blooded 'Merican would do. He ordered fast food. Mountains and mountains of fast food. The above photo is so glorious, I'm counting the minutes until my intermittent fast is done so that I can go to Burger King. Seriously, I've been fantasizing about this picture all morning. I have problems.
Though not as many problems as the left, who attacked Trump because... ORANGE MAN BAD! I know if I was a college student and the President of the United States had an all you could east cheeseburger buffet, I'd totally prefer that to a state dinner. Whooper > wedding food. Though while most liberals mock, leave it to a Vox writer to turn it into a political rant (see REBUTTAL: Vox's Republicans Breaking Politics Stupidity and Vox Promotes Abolishing the Supreme Court After Kavanaugh Confirmation).
Really, this is the thing of beauty.
Sanctimonious woke douche, actually. But to each their own.
Now here comes a KFC Everything Bowl-esque collection of leftist buzz word and catchphrases that should be both marveled and studied.
I mean, seriously Junior...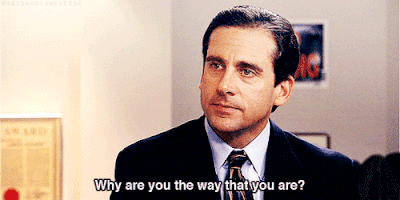 Let people enjoy their cheeseburgers. Washed down with a supersized milkshake. Fast food isn't healthy, only a moron thinks otherwise. But there's also a thing known as "cheat days." When you're required to be at your peak physical best for 350-ish days a year, you can afford a pile of Big Macs once in a while. Especially when that once in a while is a party at the White House and there's a table full of cheat day worthy noms.
Let people enjoy things. This isn't hard.
Who else could really gobble some fries, a shake, and a cheesy burger? God I'm hungry.