'The View' Criticizes Beto O'Rourke For Being a White Male
March 19, 2019
Lately, Beto "Floppy Arms" O'Rourke has been owning the news coverage. Many see him as little more than a Douchey McDoucheface on a skateboard. The "ladies" of The View seem to feel the same way, but for a different reason. They're upset because he's a white male.
See for yourself:
Something I heard him say was he realized he was a guy with white privilege and so he also felt he needed a female to run with him. Well, my question is what makes you think she wants to be your vice president? Why would you think she needed to you do that?

I don't use this all the time but it really is white male privilege to be like, 'I was born to do this.' If Hillary or Kamala or anyone had been on the cover of Vanity Fair saying 'I was born to do this,' the media would be going insane right now against it.
Uh, I recall Hillary raging out over not being fifty points ahead of the Orange One. There was actually much talk of us owing her the presidency.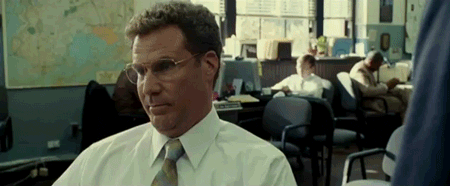 I can think of plenty of negative things to say about Beta O'Rourke. He's only a Tamagachi and a pog slammer short of being a walking 90s cliche. A lame-ass old fart doing a poor "how do you do, fellow kids" routine. A crypto-commie douche-a-saurus. His "white maleness" is way down on the list.
Since when is being a melanin-deficient individual with a peen such a bad thing? To listen to these hags on The View, Robert Francis is a colossal d-bag. Simply for having the audacity to run for president while white and male. Their assessment is correct, but their reasoning is a bunch of bullhickey.
While we're on the subject:
NOT SUBSCRIBED TO THE PODCAST? FIX THAT! IT'S COMPLETELY FREE ON BOTH ITUNES HERE AND SOUNDCLOUD HERE.