Each day we overwhelm your brains with the content you've come to love from the Louder with Crowder Dot Com website.
But Facebook is...you know, Facebook. Their algorithm hides our ranting and raving as best it can. The best way to stick it to Zuckerface?
Sign up for the LWC News Blast! Get your favorite right-wing commentary delivered directly to your inbox!
Woke Culture
Watch: Tennis player shuts down woke reporter so hard, other athletes need to study her and take notes
January 31, 2023
Way too many sports journalismers want to push their leftist politics rather than report on sports. Covering sports is barely a marginal concern. It's an easy soundbite. Ask an athlete for an opinion on politics they may or may not follow and twist what they say to fit your agenda. Tennis star Victoria Azarenka has better idea. Tell the reporter to suck it.
At issue is the Australian Open and a pro-Russia demonstration. Fellow tennis star Novak Djokovic's father was photographed with some of the pro-Russia protesters. Djokovic, as you know, can't play in America even though he keeps winning tournaments because he won't get the schmaccine. His dad was photographed talking to a Russian. Russia is at war with Ukraine. The story involves all the current things!
Except for tennis. Which is why Azarenka is there.
Lots of athletes are finally catching on that left wing sports media ask them political questions so the left wing sports media members can write their own left wing political opinions. Here's Azarenka calling that out: pic.twitter.com/w6DqNjPd4p
— Clay Travis (@ClayTravis) January 31, 2023
All athletes need to study and take notes. This part is key:
AZARENKA: Whatever the answer, I'm going to give it to you right now, it's going to be turned whichever way you want to turn it to, [...] Are you a politician? Are you covering politics?
DOUCHEBAG JOURNALISMER: No, I'm a sports journalist.
AZARENKA: Yes. And I'm an athlete. And you're asking me about things that maybe somebody says are in my control. But I don't believe that. So I don't know what you want me to answer. And if it's a provocative question, then, you know, you can spin the story however you want.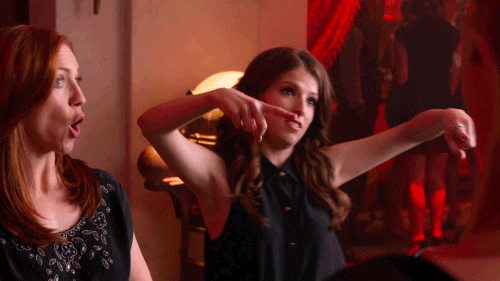 It's not unlike Olympic weightlifting journalismers who asked the WINNING female competitors how awesome it was to compete against Laurel Hubbard, a competitor who didn't win diddly squat. All because Hubbard was...you know, "beautiful and brave." The WINNING female athletes said no comment and let the awkward silence speak for itself.
Athletes not only need to be trained to play their sport. They need to be trained how to handle sports "journalists" who don't care about their sport. Or any sports.
Editor's Note
LwC is on Substack now! Each day we overwhelm your brains with the content you've come to love from the Louder with Crowder Dot Com website.. but algorithms hide our ranting and raving as best they can. The best way to stick it to Big Tech? Subscribe to For the Content!
Totally REAL Opioids Commercial! Sponsored by Big Pharma! | Louder With Crowderyoutu.be