Watch: Woman brags about causing 'civil unrest' among 10th graders on her FIRST day of teaching
January 17, 2023
People this dumb should not be around children. The Marxism and the pushing pronouns are one thing. That at least requires a brain and a thought process to lead you to believe such misguided ideas. But if you are such a chucklehead that you don't understand how the Internet works, you should not be teaching children. (shout to Not The Bee)
When you post a video on the internet bragging about your attempt to indoctrinate students, EVERYONE CAN SEE IT.
Teacher laughs about bringing "political unrest" in her school by pushing pronouns, showing up with purple hair, and mocking the bible pic.twitter.com/3VJ2T014Ip
— Libs of TikTok (@libsoftiktok) January 16, 2023
I am the political unrest that Cedar City needs.
Cedar City is in Utah. Utah is where the REPUBLICAN governor sold out to the teacher's unions by blocking school choice reform and attempted to sell out female athletes by vetoing common sense "banning men from women sports" reform. Yes, UTAH. The most conservative state in the country.
The rest of her rant sounds like she was auditioning for a featured spot on Libs of TikTok. Maybe these leftist twats view LOTT as American Idol. A place where they can get their big break as a woke influencer on their way to social media superstardom.
I dyed my hair purple last night.

I wrote my pronouns as "she/any" up on the board.

And they were kind of confused about it for a minute and I was like "and you can't misgender me. So don't even think about it.

And my personal favorite.
That's my "I don't care what the Bible says" sticker.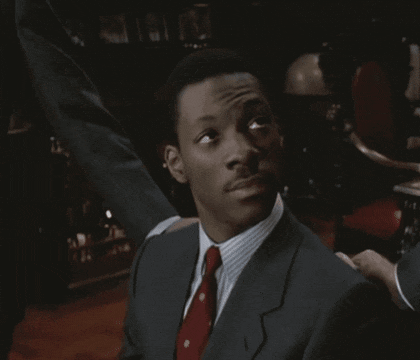 What makes this an A+ video is that this specimen bragged it was her FIRST day on the job. Not sure when the video was recorded. But I'm setting the over/under for how many days she has left employed at four.
Editor's Note
LwC is on Substack now! Each day we overwhelm your brains with the content you've come to love from the Louder with Crowder Dot Com website.. but algorithms hide our ranting and raving as best they can. The best way to stick it to Big Tech? Subscribe to For the Content!
WHITE TEACHERS Are On the Chopping Block! | Louder With Crowderyoutu.be