UK Woman Thrown in Jail for 'Deadnaming' a Transgender Online
February 10, 2019
Leftist fascism is a thing, in case you didn't know. An increasing number of lefties are cool with bringing the swift arm of the state down on anyone who dares to oppose them. No matter how innocent the "transgression."
Just take this latest case for example. A woman was sent to jail for "deadnaming" a transgender. Which, if you're unaware of the term, is as dumb as it sounds:
A mother was arrested in front of her children and locked up for seven hours after referring to a transgender woman as a man online.

Three officers detained Kate Scottow at her home before quizzing her at a police station about an argument with an activist on Twitter over so-called 'deadnaming'.

The 38-year-old, from Hitchin, Hertfordshire, had her photograph, DNA and fingerprints taken and remains under investigation.

More than two months after her arrest on December 1, she has had neither her mobile phone or laptop returned, which she says is hampering her studies for a Masters in forensic psychology.

Confirming the arrest, Hertfordshire Police said: 'We take all reports of malicious communication seriously.'
This is the kind of stuff that makes Nazis giddy with excitement.
The list of jail-worthy offenses under lefties is growing by the day. Now, the only question is where they'll go next. Before you know it, you'll be ending up on death row because you didn't separate your recyclables.
I had to Google it, but "Deadnaming" is Leftspeak for referring to a transgender by their original name. Also known as acknowledging reality. "I'm telling you this for the last time, mom. Get it wrong again and I'll have you thrown in the can. Paul is dead. It's Paula now!"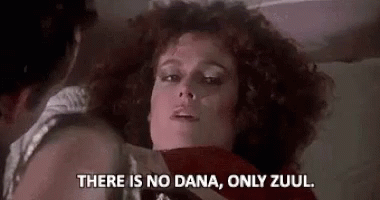 This is a disturbing trend, and it's only getting worse. The left can't really go on pretending to be the cool, laid-back side when they're in favor of punishing people for saying the wrong words. Let's face it, their belief in free speech went away around the same they burned up their last collective brain cells. Sad.
While we're on the subject:
NOT SUBSCRIBED TO THE PODCAST? FIX THAT! IT'S COMPLETELY FREE ON BOTH ITUNES HERE AND SOUNDCLOUD HERE.