Each day we overwhelm your brains with the content you've come to love from the Louder with Crowder Dot Com website.
But Facebook is...you know, Facebook. Their algorithm hides our ranting and raving as best it can. The best way to stick it to Zuckerface?
Sign up for the LWC News Blast! Get your favorite right-wing commentary delivered directly to your inbox!
Articles
Uh Oh. Reports Coming in that Iran 'Accidentally' Shot Down Ukraine Plane
January 09, 2020
If you're reading this from your phone, find a flat surface and slap your buttocks upon it. Newsweek is reporting the Ukraine airplane which crashed just outside Tehran was, in fact, blown out of the sky by the Iranians.
The Ukrainian flight that crashed just outside the Iranian capital of Tehran was struck by an anti-aircraft missile system, a Pentagon official, a senior U.S. intelligence official and an Iraqi intelligence official told Newsweek.
Glad you're sitting down, aren't you? Same here. I was just shocked and awed at the news the trigger-happy rocket-launchers over in Iran took down a plane after swearing they'd do something mean because America barbecued one of their precious leaders. But here's the plot twist, according to people who claim to know things but aren't allowed to speak about those things in an official capacity, the Iranians "accidentally" took down the airplane. You know. As one does.
Ukraine International Airlines Flight 752, a Boeing 737–800 en route from Tehran Imam Khomeini International Airpot to Kyiv's Boryspil International Airport, stopped transmitting data Tuesday just minutes after takeoff and not long after Iran launched missiles at military bases housing U.S. and allied forces in neighboring Iraq. The aircraft is believed to have been struck by a Russia-built Tor-M1 surface-to-air missile system, known to NATO as Gauntlet, the three officials, who were not authorized to speak publicly on the matter, told Newsweek.
Emphasis mine. Surface-to-air missiles are shot from the ground with the intention of hitting something in the air. A surface-to-surface missile is a missile shot from the ground meant to hit something else on the ground just "over there." We on the same page? Terrific. Here's the "oh really" moment blanketed with air quotes.
One Pentagon and one U.S. senior intelligence official told Newsweek that the Pentagon's assessment is that the incident was accidental. Iran's anti-aircraft were likely active following the country's missile attack, which came in response to the U.S. killing last week of Revolutionary Guard Quds Force commander Major General Qassem Soleimani, sources said.
Iran's recent fireworks display was, as I understand it, surface-to-surface. Just based on those rockets hitting that which was already grounded. Far be it from me, a blogger who snarks, to weigh in with any kind of authority on weapons systems. Okay? Okay. But wouldn't there be a pretty clear distinction between a commercial airliner and a drone? Seems like the difference between a Harley Davidson and a Mack truck. Maybe I'm just overestimating the capability of the Iranians when it comes to shooting things out of the sky, but gosh. The "It's a bird, it's a plane, it's drone here to fricassee our dude bro" might be a patch Iran wants to include in their next weapon's system update. Sure, shutting it all down to run the installation updates might be inconvenient, but schedule that shit out. If for no other reason than to kill the notification pop-ups and to not kill a plane full of civilians.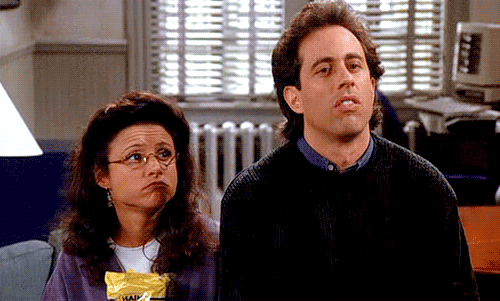 176 people ate their last peanut due to this "accidental" takedown, including 82 Iranians. So maybe this was a big whoopsy-daisy. If so, how embarrassing is that? Like on the scale of one to Lizzo prior to the scale buckling under the pressure. If you're Iran, and your fancy weapons system killed a bunch of your own people because someone left it on "DESTROY IT ALL" while they went to hit the halal cart, how exactly are you supposed to convince the rest of the world you're evil geniuses in the leather swivel chair with the long-haired cat?
176 people being blown to bits isn't funny. I'm not laughing at them, I'm not really laughing at all. But I am saying that maybe people on social media worrying about World War Three with the Iranians can maybe dial it back a bit, if these are the weapons capabilities of our Middle Eastern foes. Fair?
NOT SUBSCRIBED TO THE PODCAST? FIX THAT! IT'S COMPLETELY FREE ON BOTH ITUNES HERE AND SOUNDCLOUD HERE.