Each day we overwhelm your brains with the content you've come to love from the Louder with Crowder Dot Com website.
But Facebook is...you know, Facebook. Their algorithm hides our ranting and raving as best it can. The best way to stick it to Zuckerface?
Sign up for the LWC News Blast! Get your favorite right-wing commentary delivered directly to your inbox!
2020 Election
TYT's Cenk Uygur Loses His Mind Over Joe Biden Super Tuesday Victory
March 04, 2020
Whatever it is you're drinking this morning on Mediocre Wednesday, be you a tea or coffee connoisseur, I suggest you add a little splash of Cenk Uygur rage. The Young Turks big stinky cheese is experiencing a wedgie of atomic proportions. He, like many of his Bernie Brothers, cannot stand that a teeth-slipping geriatric who might actually be loosing marbles could take the Democrat nomination and go up against Trump. To the duck-fat-slurper, Joe Biden's impending nomination and Trump's inevitable victory may somehow result in the loss of American democracy. Go ahead, watch this meltdown and savor it for the sweetness that it is.
Savor this meltdown. https://t.co/r6ArfZIN25

— David Reaboi (@David Reaboi) 1583326599.0
Democrats spiraling further down the infinite slide of crazy. I believe the 2020 parlance for such enjoyment is "I'm here for it."
Also, America is a constitutional representative republic, not a democracy. Pretty sure I've said that at least eight-five million times to the power of exaggeration. Democracy sounds civilized, but it's a pretty way of saying "mob rule" without sounding like Cenk does in the video above: unhinged, unstable, and hangry.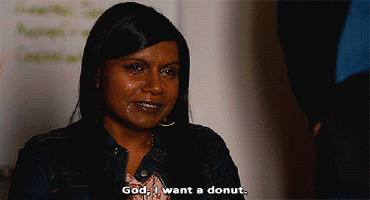 As to who can beat Donald Trump in a general, that's obviously too far out to accurately predict. Polls are more indicative of what some random person answered to a random question on a random day. Okay? Okay. Since if you're still here, reading my words, I assume you care what I have to say. The flattery is overwhelming. I think both Biden and Bernie are doggy-paddling up river rapids, and Trump is sitting comfortably in a giant raft just bouncing down the stream, merrily merrily merrily.
More outbursts of insane are coming. I'm here for it.
NOT SUBSCRIBED TO THE PODCAST? FIX THAT! IT'S COMPLETELY FREE ON BOTH ITUNES HERE AND SOUNDCLOUD HERE.