Watch: US soccer captain shuts down smug Iranian reporter's attempt to blame America for racial discrimination
November 28, 2022
The World Cup is being played in Qatar as we speak. It's the first World Cup played in the Arab world, a region not known for its robust civil rights. Team USA plays Iran tomorrow while there are massive civil rights protests happening in the country. It's been a major political topic at the World Cup, and the Iranian government is none too happy about it. They had their Iranian reporters attempt to corner Team USA Captain Tyler Adams, wondering what it's like for HIM to play for a country that has so much racism and discrimination going on.
Adams, who is of mixed race, wasn't having it.
There's discrimination everywhere you go. In the US, we're continuing to make progress every single day. It's a process, and as long as you see progress that's the most important thing.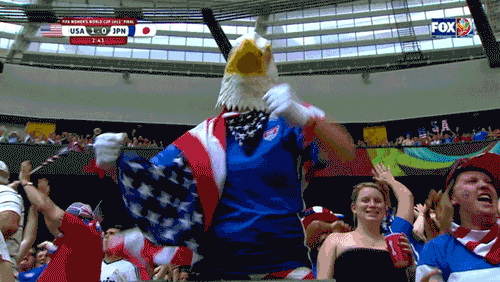 Thank God it was Tyler who got the question and not what's her face.
It was a weird day where, apparently, the Iranian press corps has been studying the journalisming of their American counterparts and taking every attempt to politicize sports.
Gregg Berhalter and Tyler Adams have now been asked about systemic racism in the U.S., the American fleet in the Persian Gulf, high inflation, and why Iranians need a visa to visit the USA but Americans don't need one for Iran.

This press conference has been... different.
— Leander Schaerlaeckens (@LeanderAlphabet) November 28, 2022
The protests started in Iran when a 22-year-old woman died in police detention after being arrested for not adhering to the regime's strict rules on women's dress code. Iranians are publically cutting their hair and burning head coverings in the woman's memory and in protest.
The Iranian soccer team, risking retaliation from the Iranian regime, showed solidarity by refusing to sing their own country's National Anthem as it played before a game last week. Supporters of the team were protesting against the regime.
Team Iran went on to lose to England 6-2. Team USA tied England 0-0, which is somehow considered win kinda. Because of this, we play Iran tomorrow, for reasons that only make sence to people who watch soccer.
Editor's Note
LwC is on Substack now! Each day we overwhelm your brains with the content you've come to love from the Louder with Crowder Dot Com website.. but algorithms hide our ranting and raving as best they can. The best way to stick it to Big Tech? Subscribe to For the Content!
LOL: Crowder Makes The Daily Wire SUPER UNCOMFORTABLE | Louder with Crowderyoutu.be