Trump Puts NBC on Blast for False Reporting About Rex Tillerson
October 04, 2017
NBC Universal has a nasty habit of putting the cart before the horse when it comes to news. This mostly ends with shoving their agenda down our throats. And getting around to reporting the actual facts "eventually." Like this one time: MSNBC Mutes Republican Lindsey Graham When He Links Hillary and Russia or EXPOSED: MSNBC Caught Lying About Planned Parenthood's "Mammogram" Services
How embarrassing. But the embarrassment has yet to cease for the mainstream media. Today they made a new booboo. Apparently NBCNews spread some rumors about Rex Tillerson this morning. It didn't take long for Trump to bitchslap them.
President Trump slammed NBC News on Wednesday after the outlet reported that Secretary of State Rex Tillerson referred to the president as a "moron."
Well, they did more than that. They also floated news saying Tillerson was planning to take his ball and go home. They said he had to be convinced, pleaded with, begged by Mr. Mike Pence himself! All because Rex was about to pack his bags and peace out from the Trump admin.
...Nope:
Secretary of State Rex Tillerson: "I have never considered leaving this post" https://t.co/buiXiZtpPC

— NBC News (@NBC News) 1507129539.0
Aaaaand here comes the spanking we all anticipated.
NBC news is #FakeNews and more dishonest than even CNN. They are a disgrace to good reporting. No wonder their news ratings are way down!

— Donald J. Trump (@Donald J. Trump) 1507128473.0
&ref_url=http%3A%2F%2Fthehill.com%2Fhomenews%2Fadministration%2F353819-trump-rips-nbc-after-report-tillerson-called-him-a-moron
Trump's comment came hours after NBC News reported that Tillerson had referred to Trump as a "moron" and that other administration officials had to urge the nation's top diplomat not to leave his post.

State Department spokesman R.C. Hammond disputed the report, telling the network that Tillerson never called Trump a "moron" and never considered quitting over the summer.
I believe this is what they refer to as fake news. The textbook definition of it.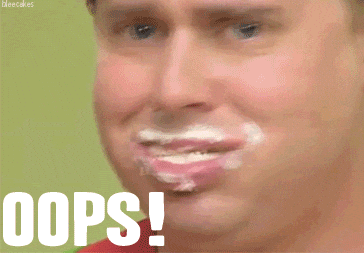 Oh NBC. At least it's entertaining to watch the media's desperate flailing. In their struggle to stay relevant, mainstream media has secured itself a spot as the villain many Americans have come to hate (see Uh Oh! New Poll Shows Americans... Trust Trump More Than Media!?). But hey, they still managed to get a few potshots in at Trump and Republicans. #WorthIt
This stirs up fond memories of Trump calling out other sniveling media trollops.