Each day we overwhelm your brains with the content you've come to love from the Louder with Crowder Dot Com website.
But Facebook is...you know, Facebook. Their algorithm hides our ranting and raving as best it can. The best way to stick it to Zuckerface?
Sign up for the LWC News Blast! Get your favorite right-wing commentary delivered directly to your inbox!
Articles
"Transgender" Jessica Yaniv is Now Targeting Gynecologists Who Refuse Transgender Patients
December 03, 2019
The she-monster with a hairy nutsack and a likely tiny scrotum has made his triumphant return, wagging his crotch wand hoping someone, anyone, will reach out and tug it. Since suing ladies with wax and high gag reflex tolerance didn't work, sweet little Jessica Yaniv is now going after doctors who stare at vaginas all day. Specifically ladies with vaginas. Heck, even "transmen" with vaginas. Yes, a man who says he's a lady is upset that gynecologists won't see men who say they're ladies.
Discrimination is wrong in certain contexts, sure, but not when filtering patients based on their gender anatomy when a doctor's entire practice is based on gender anatomy.
Okay, gynecologists serve patients who have vaginas. Now. As in the present moment. A transgender woman will never have a vagina. Never. The only people who have vaginas are women. Women who need no further distinction other than those I've already made. Men may get something that looks like a vagina, but it's a front hole. A gaping wound. No cervix, no uterus, no ovaries, nada. Just a hole.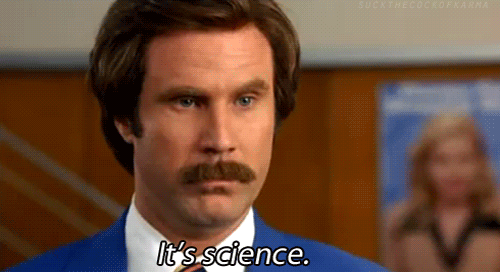 Men have penises. Penises are not vaginas. They may be located in similar anatomical locations, but just as me standing next to a tree doesn't make me a tree, so a vagina being located in the crotch region like a penis is doesn't make it a penis. Vice versa. You know it, I know it, Jessica Yaniv knows it but doesn't care.
Further, the tools used in the examination of a vagina are different than the tools used in the examination of a tallywhacker special. So it's not that gynecologists hate transgender women, it's that they're not equipped to examine one. As in they don't even have the proper equipment. Root words, my babies.
But Yaniv never cared about what is, what can be, and what will never be. Yaniv cares only about himself and having his nuts nibbled. This dude is obsessed with someone, anyone, looking at and touching his bits. That makes him less of a transgender person, for as Blaire White points out, real transgender people are insecure about what lies beneath. Yaniv is just a full blown perverted creeper. A perverted creeper who just won't go away.
Need a quick laugh? Check out and subscribe to our new YouTube channel CROWDER BITS for Louder with Crowder skits, opens, and parody videos!