Each day we overwhelm your brains with the content you've come to love from the Louder with Crowder Dot Com website.
But Facebook is...you know, Facebook. Their algorithm hides our ranting and raving as best it can. The best way to stick it to Zuckerface?
Sign up for the LWC News Blast! Get your favorite right-wing commentary delivered directly to your inbox!
Culture Wars
Trans soccer player breaks female player's knee, claims victimhood when girls fearing for safety won't play against him
November 21, 2023
A transgender soccer player is considering a discrimination lawsuit against teams who refuse to play against her (just go with it for now) after leaving an opponent injured.
The boycott, as reported by The Daily Mail, stems from an injury suffered by an opposing player blocking one of Francesca Needham's, the trans soccer player, shots. Details are unclear. But it appears when Francesca's (who was born a dude) natural strength advantages met with the other player's (born a lady) naturally weaker bone density, it shattered the other player's knee.
Two matches were called off when the opposing players feared for their safety.
BTW, this is Francesca.
Francesca agreed to step away from the sport for the time being but is considering a discrimination lawsuit because of other players who selfishly prioritize their safety and well-being over Francesca's desire to live her best, beautiful, and brave life.
This unfortunate circumstance has prompted me to investigate pursuing a case of discrimination, as I believe it represents a breach of a code of conduct regarding diversity and inclusion, as well as safeguarding of adults in football established by both the Football Association and the Sheffield and Hallamshire Women and Girls League.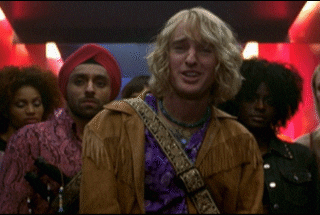 Daily Mail asked one of the coaches why their team refused to play against Francesca and was told, "I have 16 and 17 year old players playing for me and their parents weren't too keen to put their welfare at risk."
It's the crucial debate we find ourselves arguing over in 2023. The are people who believe in biology and feel that because boys are born with certain biological advantages in strength and athletics, it is unfair -- and UNSAFE -- for them to compete against girls. And there are people who believe in a noun, a verb, and call someone a transphobe.
The devil is all in the details. When a North Carolina college volleyball star suffered a concussion after a male player on the opposing team spiked a ball in her face, because that male identified as a female, it wasn't a horrific injury as much as it was an ouchie suffered in the name of tolerance and inclusion.
But when a field hockey player had her teeth shattered after a boy on the opposing girls' team shot the ball in her face, because that boy didn't identify as a girl and was only taking advantage of rules put in place to allow boys who DO identify as girls to play against girls, it "magnified the concerns of many about player safety." Unclear is what would happen if that male player decides he's been a female player this entire time.
Francesca hopes the issue of "perceived discrimination" against him and/or her can be resolved peacefully and promptly.
><><><><><><
Brodigan is Grand Poobah of this here website and when he isn't writing words about things enjoys day drinking, pro-wrestling, and country music. You can find him on the Twitter too.
Facebook doesn't want you reading this post or any others lately. Their algorithm hides our stories and shenanigans as best it can. The best way to stick it to Zuckerface? Sign up for our DAILY EMAIL BLASTS! They can't stop us from delivering our content straight to your inbox. Yet.