Each day we overwhelm your brains with the content you've come to love from the Louder with Crowder Dot Com website.
But Facebook is...you know, Facebook. Their algorithm hides our ranting and raving as best it can. The best way to stick it to Zuckerface?
Sign up for the LWC News Blast! Get your favorite right-wing commentary delivered directly to your inbox!
Culture Wars
"Way to cheat, bro:" Dude ranked 172nd in high school track is now the fastest sophomore girl in the region
October 24, 2023
Soren Stark-Chessa was a struggling high school track star in Maine, ranking only 172nd in the 5k as a freshman. Over the summer, he decided he'd always been a girl and transitioned into one. Now as a sophomore, SHE just became the fastest sophomore in the region besting the second-fastest sophomore by eighty seconds.
I know what you're thinking. "Hey Brodigan, he and/or she sounds like they and/or them are wearing its cheater pants!" You would think so. And bonus points for you for working as many pronouns as possible into a single sentence.
What appears as cheating to you or me or anyone with a sense of fairness is being celebrated in the media as a glass ceiling-shattering moment. The Portland Press Herald praised Stark Chelsea for becoming "the first transgender athlete to win a regional high school cross country championship in Maine."
Not everyone is as enamored with shards of glass ceiling everywhere. Haley Williams, the runner-up, knew the best she'd place was 2nd. Williams is of the belief that when you put people born male in girls' races, it's genetically unfair. Science agrees. The media and the Democrat Party think that's transphobic.
"As you probably know there is a runner that identifies as female, and they were running the boys' race last year, and they decided to run the girls' race this year. And it's really, it's very upsetting to me because I've worked my butt off all year."
If the name Soren Stark-Chessa sounds familiar, s/he started dominating girls' track last month, finishing 5th in the Maine XC Festival of Champions. Like with Stark-Chessa stealing the crown as the fastest sophomore girl, not everyone in attendance admired the beautiful bravery.
Hecklers could be heard yelling "Way to cheat, bro" and "Nice job, bro." In this instance, "bro" is being used as a pejorative because it is used to imply that Soren is a guy and not a girl. Even though he is every bit a girl this semester as the girls he stole opportunities from. The people who run Joe Biden say so.
What's happening in Maine has turned into a contentious debate all throughout America about fairness in girls' sports. Where things went national was after Will Thomas became Lia Thomas and went from being MID to being an NCAA champion.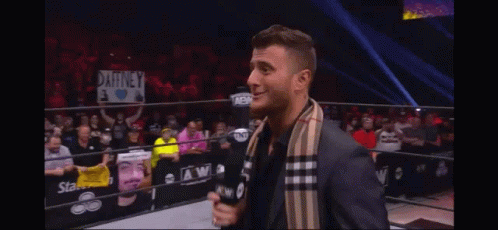 The are people in America who believe in biology and feel that because boys are born with certain biological advantages in strength and athletics, it is unfair for them to compete against girls. Effectively robbing girls of opportunities like scholarships and being able to discover themselves as they learn, grow, and develop.
Then there are people in America who are anti-science, vote Democrat, and think you're a transphobe. They also want your daughter exposed to weiners. You know, in the name of tolerance and equity.
><><><><><><
Brodigan is Grand Poobah of this here website and when he isn't writing words about things enjoys day drinking, pro-wrestling, and country music. You can find him on the Twitter too.
Facebook doesn't want you reading this post or any others lately. Their algorithm hides our stories and shenanigans as best it can. The best way to stick it to Zuckerface? Sign up for our DAILY EMAIL BLASTS! They can't stop us from delivering our content straight to your inbox. Yet.